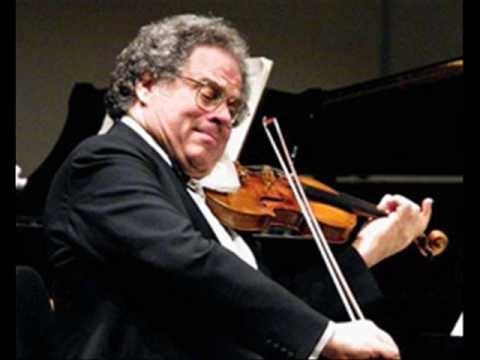 Yitzhak Perlman has enjoyed a lifelong love affair with the violin.

The native Israeli was first drawn to its sound at age three, when he was captivated by a classical music performance on the radio. Denied admission to a musical conservatory because he was too small to hold a real instrument, he nonetheless taught himself to play the violin by using a toy fiddle.

When he was four he was stricken with polio. Today, at age 75, he still maneuvers by means of braces, crutches, and a motorized scooter.

In 1995 Perlman took the stage at Avery Fisher Hall at Lincoln Center in New York City. An article in the Houston Chronicle described that evening's events – although here we must acknowledge that internet myth-busters have been reluctant to sign off on all the details.

Perlman moved at his customary slow pace across the stage, took his seat alongside the orchestra, undid the clasps on his legs, placed the violin under his chin, and nodded to the conductor. The concert began.

Unfortunately, one of the four strings on Perlman's violin broke, snapping with a noise that sounded "like gunfire across the room." Standard operating procedure when a star violinist loses 25% of his instrument is to stop the show and procure a new violin.

Perlman, however, chose to continue playing. Is it possible to play a symphonic work with just three strings? Perlman essentially modulated and re-composed the piece in his head.

At the end there was thunderous applause.

According to accounts, Perlman smiled and said to the audience, rather pensively: "You know, sometimes it is the artist's task to find out how much music you can still make with what you have left."

You can prepare all your life to make music on a violin that has four strings.

But sometimes we end up with a three-string instrument. Or crippled legs. Or an empty bank account. Or someone who breaks our heart. Or unanswered prayers.

That's when our call is not to stop making music, but as author Jack Reimer points out, to make music with all we have.

And when that is no longer possible?

With God's help, we make music with all we have left.