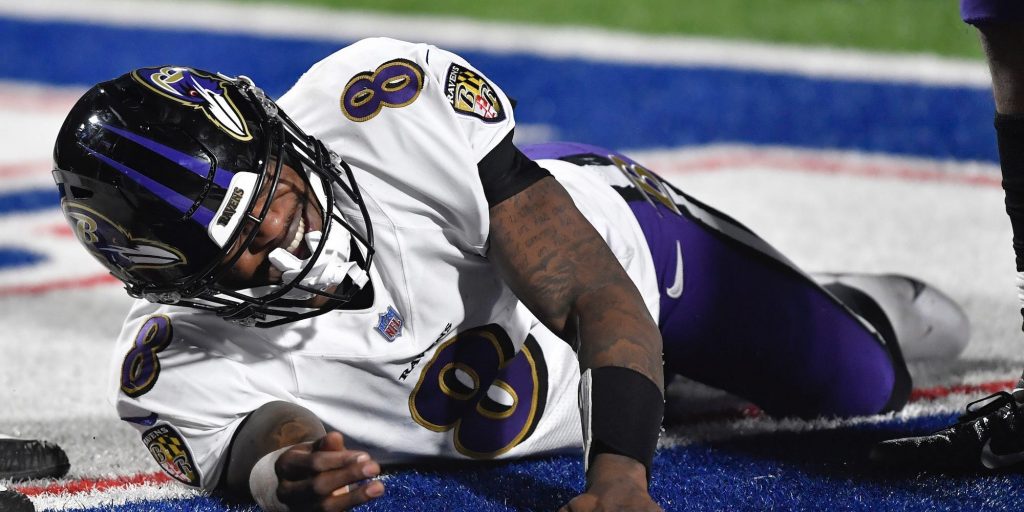 "Kill him! Kill the quarterback!"

That's the cry of every National Football League fanbase. If you can flatten your opponent's QB, your odds of winning the game automatically skyrocket.

Fans of the Buffalo Bills had to be elated last Saturday evening when Lamar Jackson, the uber-talented signal caller for the Baltimore Ravens – and last year's unanimous league MVP – was slammed to the ground in his own endzone on the final play of the third quarter. It was a crucial playoff game. The winner would go on to the AFC championship game, and the winner of that to the Super Bowl.

Jackson did not get up. The Ravens' medical staff rushed to his side.

He had suffered a concussion. Jackson was done for the night, and the Ravens were done for the season. Chalk up a 17-3 win for the Bills.

Sitting on his couch in Tonawanda, New York, 23-year-old Bills fan William Burke was thrilled. He also felt a twinge of remorse.

"This is not how this should have gone down," he later said. Sure, he wanted the home team to win. But not with the Ravens QB in the locker room. "I love the guy," he said, concerning Jackson's upbeat spirit and strong commitment to community service.

Burke had an idea. He got in touch with his friend Dan Konopski. They jointly posted a suggestion via social media. What if Bills fans donated $8 (the number on Jackson's jersey) to Blessings in a Backpack, Lamar's favorite charity?

Blessings in a Backpack provides a weekend's worth of food for kids enrolled in government-sponsored school lunch programs in Louisville, Kentucky (where Jackson played college football and won the Heisman Trophy in 2016). Without the extra food, scores of kids would be in a world of hurt.

Sportswriter Dan Wetzel writes, "Burke sent out the idea on Twitter. Konopski posted to a Bills-centric Reddit feed. The goal was small. They figured a few people would see it. They had read that Blessings in a Backpack can feed a single child for an entire school year for just $130. Maybe Bills fans could feed a couple of kids."

Burke figured they might raise $200 or $300.

The generosity of the Buffalo fan base (fondly known as the Bills Mafia) exceeded their wildest expectations.

By Sunday morning, there were 400 new donations on the charity's website. Then came hundreds more. And thousands of gifts on top of that. By noon on Wednesday of this week, Blessings in a Backpack had received 16,450 individual contributions, all in honor of Lamar Jackson. Incredibly, Burke and Konopski's humble idea has generated more than $458,000.

Blessings in a Backpack promptly announced its intention to begin feeding children in both Baltimore and Buffalo.

All because two guys watching the big game in their family rooms were moved by the sight of an injured quarterback. "It's Buffalo," Burke says. "We are the city of good neighbors. When we see something happen that we don't think is right, we make it right."

"God loves a cheerful giver," says the apostle Paul in 2 Corinthians 9:7. The word "cheerful" is a translation of the Greek word hilarion. God loves a hilarious giver. Hilarious things happen when people grasp that even small gifts can impact thousands of lives.

"Bless him! Bless the quarterback!"

That probably won't become a standard cheer in the NFL.

But it certainly echoes in multitudes of hearts in the city of Buffalo.