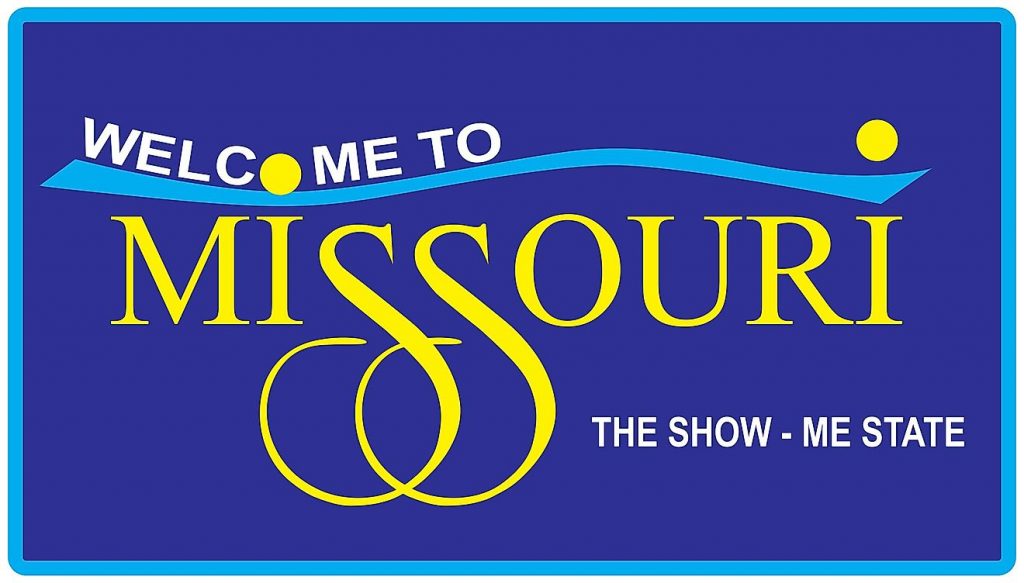 The origins of state nicknames are a bit of a mystery.

As social historian Bill Bryson points out in Made in America: "No one can say for sure why Iowans are called Hawkeyes, why North Carolinians are Tarheels, why Kansans are Jayhawkers (there is no such bird), or why Indianans are Hoosiers."

From time to time Arkansas has been called the Hot Water State, the Wonder State, and the Toothpick State. Georgia has been the Buzzard State and the Goober State.

Illinois was long known as the Sucker State and Montana the Stub-Toe State. No one really knows why.

In recent years a few states have given themselves rather optimistic nicknames. New Jersey tried to call itself the Switzerland of America, which seems to be a bit of a reach.

New Mexico has gone through a slew of hopeful nicknames, including The Land of Heart's Desire, the Land of Opportunity, the Land of the Delight Makers, and the current Land of Enchantment. Indy "500" fans have always been content to call New Mexico the Land of the Unser Family, while TV binge-watchers might opt for Breaking Bad-Land.

Then there are the nicknames that fall into the category of What Were They Thinking – slogans that don't appear to have won marketing awards. South Dakota is the Blizzard State. Tennessee is the Hog and Hominy State. South Carolina is the Iodine State. And New Jersey was once known as the Mosquito State – perhaps not the ideal slogan for a vacation ad campaign.

Then there's Missouri. For a while it was known as the Puke State, for reasons that are probably best left to the imagination. Today Missouri is celebrated as the Show-Me State. Historical research reveals that "show-me" was originally an insult from outsiders: Missourians were reviled as so thickheaded that they needed instructions on how to do anything and everything.

Missouri residents, however, have endeavored to invert that put-down into a compliment. "Show me" has come to imply shrewd caution, as in, "I won't believe that until I see it for myself."

Which means that Thomas, one of Jesus' first disciples, was the original Man from Missouri.

The gospel of John reports that on the day of his resurrection, Jesus appeared to 10 of his 12 closest companions. Judas had already removed himself from the scene. Thomas was…where was Thomas? The Bible reports simply that he "was not with the disciples when Jesus came." (John 20:24)

The others were understandably excited. "We have seen the Lord!" But Thomas was having none of it. "Unless I see the nail marks in his hands and put my fingers where the nails were, and put my hand into his side [where a Roman centurion had pierced the crucified Jesus with a spear], I will not believe it."

What's going on here?

It's hard to say. Perhaps Thomas is giving vent to a healthy skepticism. Perhaps he's protecting himself from disappointment. Perhaps he's simply a nuts-and-bolts kind of guy who needs to see something, and touch something, in order to believe it. Just show me.

How does Jesus respond?

Seven days later he appears again to his disciples. This time Thomas is in the house. "Put your finger here; see my hands. Reach out your hand and put it into my side. Stop doubting and believe."

Note the sequence. Jesus doesn't demand, out of thin air, that Thomas should just "buck up and believe."

First he shows him the evidence. Then he says, "Thomas, you're now at a crossroads. It's time to decide. Are you ready to follow the evidence – starting with what you've just experienced – wherever it leads?"

All of us stand at that crossroads, too.

What we learn soon enough is that if we choose to act on the clues we already have and move from show-me to follow-me, we will definitely end up in a better state.