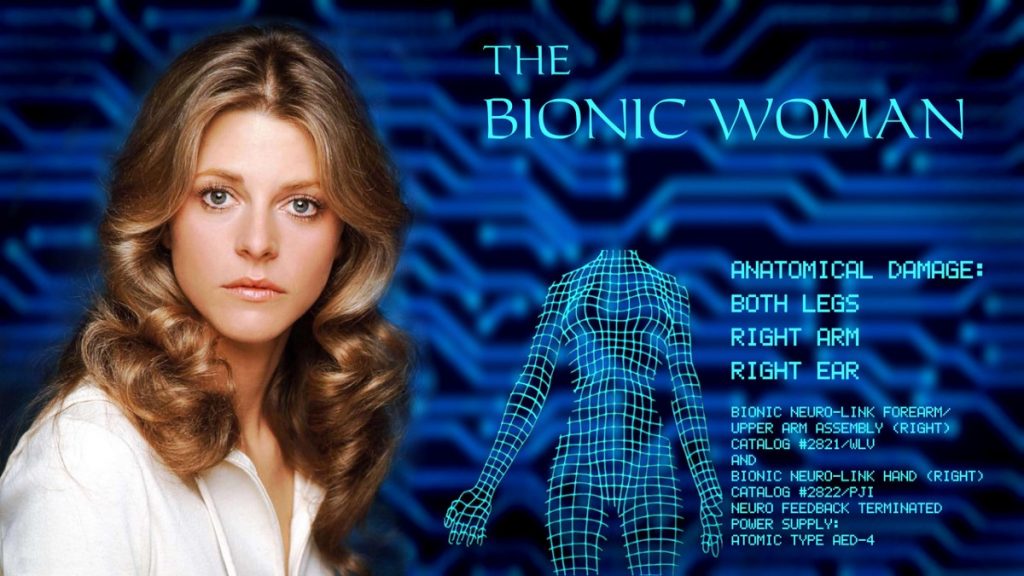 Throughout July we're taking an in-depth look at Proverbs, the Bible's one-of-a-kind book about our never-ending need for wisdom.

"We can rebuild him. We have the technology. We can make him better than he was. Better…stronger…faster."

Those solemn words introduced every episode of the TV action series The Six Million Dollar Man, which aired on ABC from 1973 through 1978.

Lee Majors played USAF Colonel Steve Austin, an astronaut critically injured during a NASA test flight. His body is secretly rebuilt with cyborg technology by a shadowy US governmental agency. Austin is now a Cold War superspy with a bionic left eye, a bionic right arm, and a pair of bionic legs, transforming him into something like Superman without the cape. All of this is accomplished for six million dollars, which seemed like a great deal of money in 1973.

The show was such a hit that it spawned The Bionic Woman, a spinoff starring Lindsey Wagner as professional tennis player Jaime Sommers. After suffering severe injuries in a skydiving accident, Sommers is fitted with three bionic limbs and a bionic ear that allows her to listen in on exceedingly quiet conversations. When not deployed as a Cold War superspy, she teaches middle school kids (since it's widely known that no one should attempt to teach middle school kids without cyborg enhancements).

So far, bionic husbands and wives and teachers and cops and car mechanics exist only in Hollywood.

But that didn't stop at least one ancient Hebrew author from coming up with his own real-life profile of the Bionic Woman. It's typically identified as the Wife of Noble Character, and comprises the last 22 verses of the book of Proverbs (31:10-31). It reads a bit like a personal ad you might find in a Late Bronze Age newspaper under the title Seeking Mrs. Perfect.

When you read the verses for yourself, you'll discover that this is the woman who can do it all.

She handmakes her family's clothing. Her kitchen is like Waffle House; it's open 24/7. She's physically tough, even without a personal trainer. Her rpms are always in the "red zone," because she "does not eat the bread of idleness" (verse 27). She dabbles in real estate, plants a vineyard as a personal investment, is compassionate to the poor, is a wise and insightful teacher, laughs at the days to come, and did we mention that she never slows down?

You can almost hear the words playing in the background: "We can rebuild her. We have the technology. We can make her better than she was. Better…stronger…faster."

To plummet back to reality for just a moment, no woman can be – nor should ever try to be – Martha Stewart, Oprah, Mother Teresa, and Beyonce all rolled into one.

Throughout history, unfortunately, these verses have taken on a life of their own. A Jewish husband traditionally recites them aloud to his wife on Sabbath evenings, and they have served as the centerpiece of many Christian sermons on Mother's Day. It's worth noting that there's no equivalent idealized description of the Husband of Noble Character anywhere in Scripture.

So what are we to make of this unusual finale to the book of Proverbs?

First, let's recall that Proverbs was most likely a training manual for young men who were expected to provide leadership – including royal leadership – for ancient Israel. A life partner of high character was a treasure "worth more than rubies" (31:10).

Do you want to live well? Then do everything you can to marry well.

Second, these verses provide a summary of the themes of the entire book. Like Lady Wisdom (chapters eight and nine), the idealized Perfect Wife embodies the Good Life. She works hard. She values her family. She sets goals and keeps her eyes on the prize. And she's generous: "She opens her arms to the poor and extends her hands to the needy" (31:20).

Most important, she is a "woman who fears the Lord" (31:30). Thus the call to cultivate a profound reverence for God not only opens the book but closes it, too.

Third, and finally, there's a delightful twist at the end of the Bible's profile of the Bionic Woman. It's found in the last four verses of the book of Proverbs.

"Her children arise and call her blessed; her husband also, and he praises her: 'Many women do noble things, but you surpass them all.' Charm is deceptive, and beauty is fleeting; but a woman who fears the Lord is to be praised. Honor her for all that her hands have done, and let her works bring her praise at the city gate" (31:28-31).

In Bible times, the city gate was like Facebook. It was the public meeting place where people exchanged ideas, opinions, emotions, hopes, and dreams. What is the real benchmark for the Wife of Noble Character? It's that her husband and her children go public with their praise: "I love my wife. We love our mom. You're the best!"

Let's revisit the scene of the Jewish husband reciting aloud Proverbs 31 to his wife every Sabbath evening.

Yes, there's that crazy list of capabilities and accomplishments. But everything changes at the moment he looks over at his partner and says, "You know, there are a lot of amazing women in this world. But none of them holds a candle to you. I'm so blessed that you're in my life."

Imagine how the history of the world might have been transformed through such heartfelt public affirmation of girls and women.

It's not too late. History is still being written.

May God give us the grace to offer thanks and praise at the city gate.