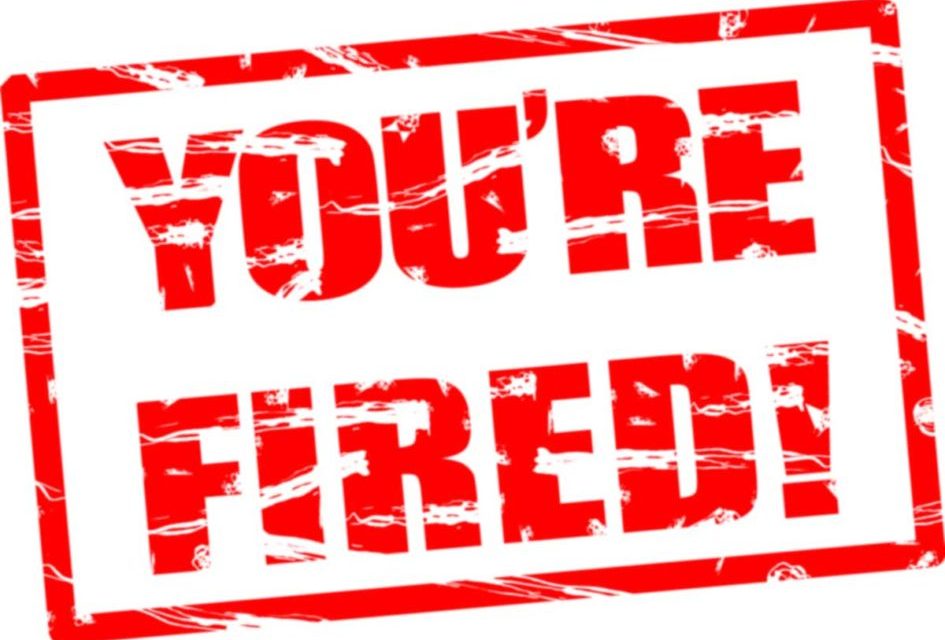 "You're fired."

Those are two of the hardest words one can ever hear.

There's a former reality show star who happened to be elected to high public office who seems to speak them with unusual enthusiasm. But if you've ever been on the receiving end of that sharp-edged message, you probably didn't feel entertained.

Linda Kaplan Thaler acknowledges that while a firing is "a terrible, stressful experience that no one chooses," it can also be exactly what we need.

Sometimes the need of the hour is an unexpected push to send us in the right direction. She herself had just such an experience in graduate school.

"I studied composition with a Pulitzer Prize-winning composer named Mario Davidovsky, a pioneer in electronic music. I was awful. He wanted me to compose atonal, contemporary music, but everything I wrote sounded like a Broadway ditty.

"So one day, he looked me straight in the eye and in his thick Argentinian accent said, 'Leenda, you cannot do this. But you will be bery, bery good at writing jingle.'

"I was crushed. At the time I said, 'What an audacious thing to say. What a rude remark.'

"And then, upon further reflection, I realized, 'What a great career move.' He was 100 percent right, and soon after I began my career in advertising."

Linda went on to launch the Kaplan Thaler Group in Manhattan – a crew that has won 13 Clio awards and invented the AFLAC Duck and "Kodak Moments" ad campaigns.

Thaler herself is the composer of one of America's most enduring commercial jingles: "I don't want to grow up, I'm a Toys 'R' Us kid." If you have trouble getting that tune out of your head for the next three hours, please direct your protests to Mario Davidovsky.

We dread hearing words of rejection:

Your services are no longer required.
You're not what we're looking for.
I'm moving out.
I always thought I would love you forever, but I've found a better happiness provider.
It's over.

But it's not over. Even when it feels as if our entire security system has imploded.

Isaiah 41:10 makes it clear that the CEO of the Cosmos isn't finished with you yet: "So do not fear, for I am with you. Do not be dismayed, for I am your God. I will strengthen you and help you. I will uphold you with my righteous right hand."

You may hear a No from someone in your life.

But that may turn out to be the chance of a lifetime to hear God's greater Yes.