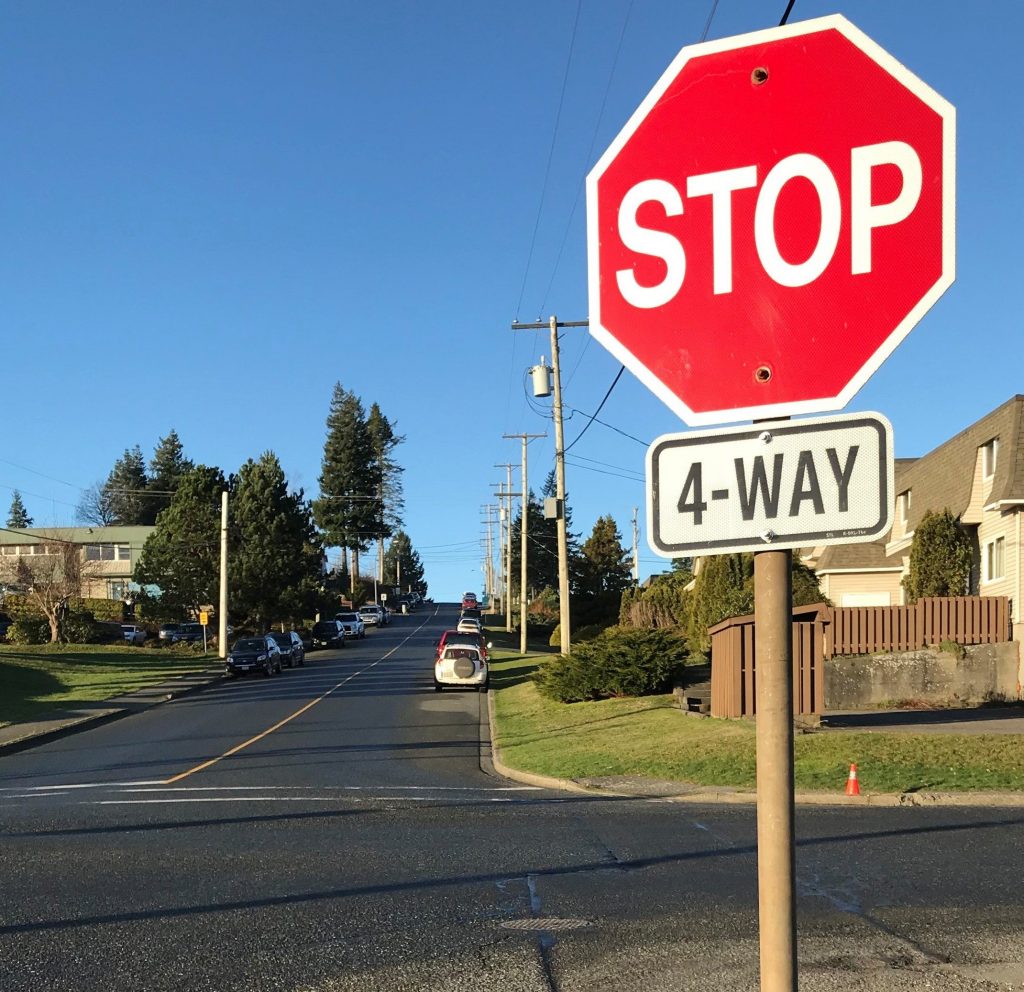 A few years ago I approached a four-way stop not far from my home.

I was in a bit of a rush, so I was glad to see that there was already a car in the intersection, going from left to right.

Perfect. Now it's my turn.

I tapped my brakes, slowed to a stop – OK, I at least slowed way down and almost stopped – then prepared to surge ahead.

Suddenly I realized that the next guy in line coming from the left to the right hadn't stopped at all. He actually ran the stop sign! I pulled out into the intersection as well. I gave the driver a serious look, pointed to the stop sign, then put my hand up as if to say, "I don't know what you think you're doing, but it's my turn."

That was the moment I noticed the bright orange sticker on his car – and, for that matter, on the next 20 cars in line.

The sticker said Funeral.

That was also the moment I learned that a full-grown man can actually hide under the front seat of his own car – which turns out to be an excellent place to ponder if a pastor can lose both his ordination and salvation for traffic violations.

One of the central challenges of trusting God is that most of us go through life thinking we know exactly what is going on.

We approach life's intersections and we're confident we know the right time for things to happen. We know when God needs to answer a particular prayer, and we have already mapped out the exact schedule for God to take care of us.

But more often than we can imagine, we're clueless. In our muddled way of assessing reality, we may even conclude that God doesn't answer prayer – and maybe doesn't know the first thing about running the universe.

But as author and pastor Tim Keller wisely observes, "God gives you everything you would have asked for if you knew everything God knows."

We read in Scripture, "Delight yourself in the Lord, and he will give you the desires of your heart" (Psalm 37:4). God does grant heartfelt desires – but not necessarily the way we want, nor on a timetable that we get to approve.

Likewise, the wonder of serving a gracious God is that he is just as likely to give us something far better than we could ever have imagined.

Even when we find ourselves going when we should stop, and stopping when we should go, God isn't fazed. He knows exactly what needs to happen next.

And if somebody else tries to barrel through while you're trying your best to learn to be patient?

That's probably just me.