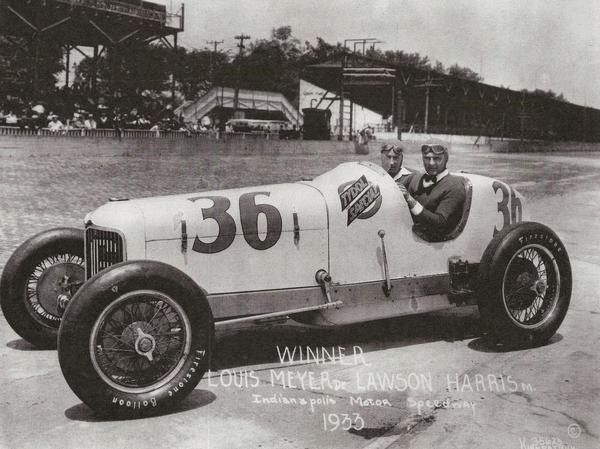 On Memorial Day 1933 the world awaited news of the winner of the Indianapolis "500."

Television was, of course, still years away, as was live radio coverage of the race. The results of key sporting events typically went out to the nation's newspapers via teletype.

In the hamlet of Walsenburg, Colorado, the editor of The World-Independent newspaper had taken the holiday off, leaving an aspiring young editor sitting at his desk, monitoring the Associated Press wire for race updates.

As AP dispatches arrived throughout the afternoon, the rookie editor wrote up the unfolding story of the race. All he needed was the winner.

The Associated Press wire, however, was shut down just before the checkered flag. How would the young editor find out who won?

A helpful AP editor in Denver assured the rookie in Walsenburg that he would send the name of the winner via Western Union telegraph. Here's what he wrote: "WILL OVERHEAD WINNER OF INDIANAPOLIS 500." In newspaper jargon that meant, "As soon as I get the information concerning the Indy 500 winner, I will send it to you."

The rookie editor, however, misunderstood.

He finished writing his account of the "500" and published it under this headline: "Will Overhead Won the Indianapolis Memorial Day Race Today." He further embellished the story by describing how an unknown racer named Will Overhead, in a major upset, had come from behind and beaten all of the favorites.

That included favorites like Louis Meyer, who actually won the 1933 Indy "500," as pictured above.

The young editor became famous, although not for the reasons he had hoped. His gaffe is still recounted as a cautionary tale in schools of journalism.

Life holds few guarantees. Here's one of them: On repeated occasions, you're going to mess up big-time.

So what can you do to redeem such public goofs?

Laugh at yourself.

For years the town of Walsenburg, Colorado, put on the annual Will Overhead Day Parade. In the spring of 1934, the Associated Press sent out this advisory: "EDITORS NOTE: WILL OVERHEAD NOT ENTERED IN KENTUCKY DERBY."

The evidence is already in, and the word is certainly out: You're not perfect.

But anyone who's thrown in his lot in with Jesus can claim the best identity in the world: "I'm imperfect but loved."

That's definitely worth a smile.