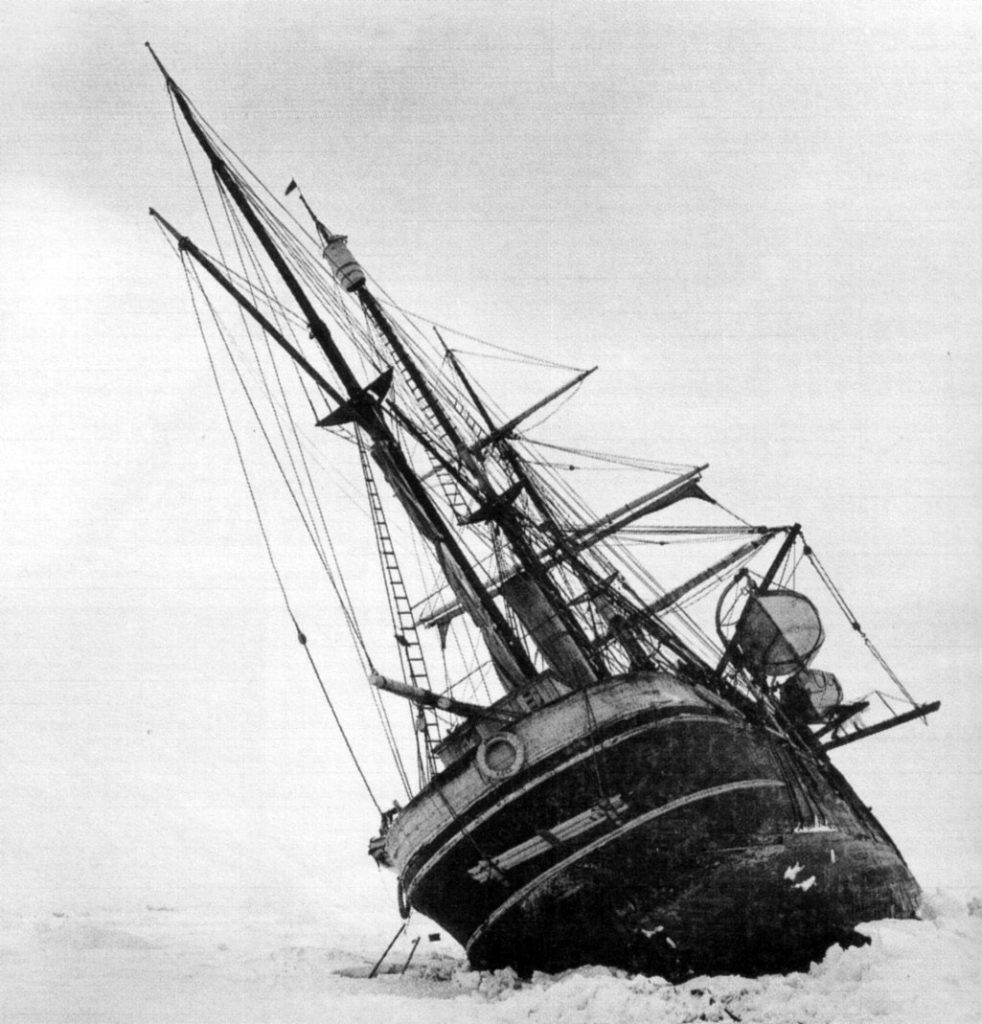 A large, high-tech icebreaker departed Cape Town, South Africa three days ago.

It then headed south, battling rough seas on its way to the only land mass south of South Africa: Antarctica.

The mission of the Endurance22 Expedition is to locate the wreckage of a wooden frigate that has been lying at the bottom of the Weddell Sea, under a mile and a half of freezing cold water, for 107 years. The organizers of the trip hope to locate, survey, and take a complete set of 3D images of Endurance, the boat that carried Ernest Shackleton on one of the greatest polar adventures of all time.

In 1914, the British explorer set out with 27 other men to attempt the impossible: walking from one side of Antarctica to the other.

They didn't get very far.

Shackleton knew that the Weddell Sea, where it adjoins the Larsen Ice Shelf, is "the worst portion of the worst sea in the world." His assessment proved to be prophetic. Endurance never even delivered the explorers to the Antarctic shoreline. It became trapped in solid pack ice and was crushed over the next 10 months by the shifting movements of gigantic icy plates.

When it became clear that the ship could not be saved, the men spilled out onto the ice holding their possessions.

They now had no shelter and no way whatsoever of telling anyone else about their condition. Imagine being in the middle of one of Earth's most forbidding wastelands and having no cell phone, internet, or GPS – let alone a post office where they could drop off "snail mail" cries for help.

Incredibly, they would all survive – but rescue was still almost two years away.

Shackleton gathered the men. "Speaking with the utmost conviction," as Alfred Lansing puts it in his book Endurance, "Shackleton pointed out that no article was of any value when weighed against their ultimate survival, and he exhorted them to be ruthless in ridding themselves of every unnecessary ounce, regardless of its value."

Leaders need to lead the way. That's exactly what Shackleton did. "After he had spoken, he reached under his parka and took out a gold cigarette case and several gold sovereigns and threw them into the snow at his feet." He was also carrying a Bible that had been given to him by none other than the Queen of England. It also had to go.

But first he tore out one chapter and put it into his pocket. If you could hold on to just one chapter of the Bible, what would it be?

Shackleton chose the 23rd Psalm, presumably because it includes these words:

The Lord is my Shepherd. I shall not want… Yea, though I walk through the valley of the shadow of death, I shall fear no evil. For Thou art with me.

Maybe your life feels shipwrecked right now. Every step seems like another step into the wilderness, and you wonder when you will ever find your way home.

But even if you have nothing, you still have everything you need.

You are not alone.

His Presence will go with you.