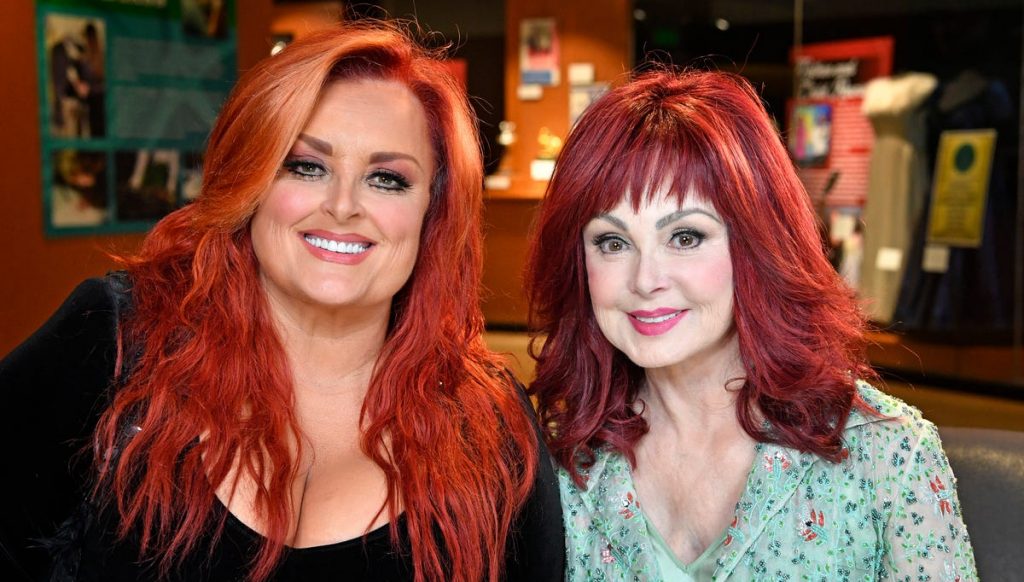 Last Sunday evening, mother-and-daughter singing duo Naomi and Wynonna Judd were inducted into the Country Music Hall of Fame.
 
Wynonna accepted the honor all by herself.  Her 76-year-old mom had taken her own life the day before. 
 
The Judds were lavishly successful, scoring 14 number one hits on the country music charts between 1983 and 1991.  After a 20-year hiatus, they were set to begin "The Final Tour," which would feature ten live performances, next September.  But success was not enough to outweigh Naomi's struggles with depression.  From time to time she had written eloquently about her lifelong temptation to self-harm – an agonizing kind of pain that is known to countless men and women, regardless of age, gender, or station in life. 
 
The realities associated with suicide are hard to take in. 
 
The World Health Organization reports that over 800,000 people on planet Earth take their own lives every year – a sum that exceeds the total number of deaths from homicide and war combined. 
 
In the United States someone attempts suicide every 38 seconds.  Who's most likely to succeed?  The answer is white males – especially those who are young (not yet 25) and those who are old (85 and above).  Four times as many men as women take their own lives. 
 
About 1,000 American college students commit suicide every year.  After accidents, it is the second leading cause of death for that demographic.  One in ten collegians acknowledge they have created a suicide plan at one time or another.
 
Geographically, rugged Western states seem most at risk:  Alaska, Montana, New Mexico, and Wyoming report the highest per capita rates of suicide.  Wealth and education do not prevent self-harm, and in some studies are even correlated with suicidal tendencies.
 
Those are the facts that lie behind a million broken hearts.
 
But there are deeper truths that help shine light into what would otherwise be unremitting darkness.
 
The Catholic Church, for instance – after implying for centuries that suicide is an unforgiveable sin, despite the absence of any such statement in Scripture – has become notably kinder and gentler. 
 
The Catechism of the Catholic Church declares: "We should not despair of the eternal salvation of persons who have taken their own lives.  By ways known to him alone, God can provide the opportunity for salutary repentance."
 
We have learned that the promptings for suicide are often complex, and may include depression, anxiety, isolation from others, substance abuse, shame, family history, and crushing losses.   The impulse to seek a permanent exit often arises not so much from desiring death as from the overwhelming need to escape the pain of life.
 
What can we do?
 
Choose to seek help for yourself or for others.  Incredible resources are available, including websites specifically crafted for teenagers, college students, and younger adults. 
 
Pray.  Ask God to provide the reassurance that life is worth living, and that none of us arrived in this world by accident.
 
Come alongside the "survivors" of suicide – the family members, friends, and co-workers who are left behind.  Listen without judging.  Love simply by being present, and by cherishing the uniqueness of an irreplaceable person.
 
If you yourself have lost someone to suicide, and if you feel overwhelmed by a sense of failure as a family member or friend, remember that it was that someone who made that choice.  Suicide is a decision that cannot be taken back – a tragic choice made by a person who was precious both to you and to God. 
 
And that is where hope can be found.  Our hope lies with the God who is bigger than depression.  Bigger than our worst decisions.  Bigger than the pain that threatens to drown us.  Bigger than our fears that all is lost.
 
Although it may feel as if our own lives can never go on, God can save us, heal us, and set us on a firmer path.
 
And in receiving that gift, it may be that we ourselves will help bestow both life and hope to someone who this morning sits in darkness.