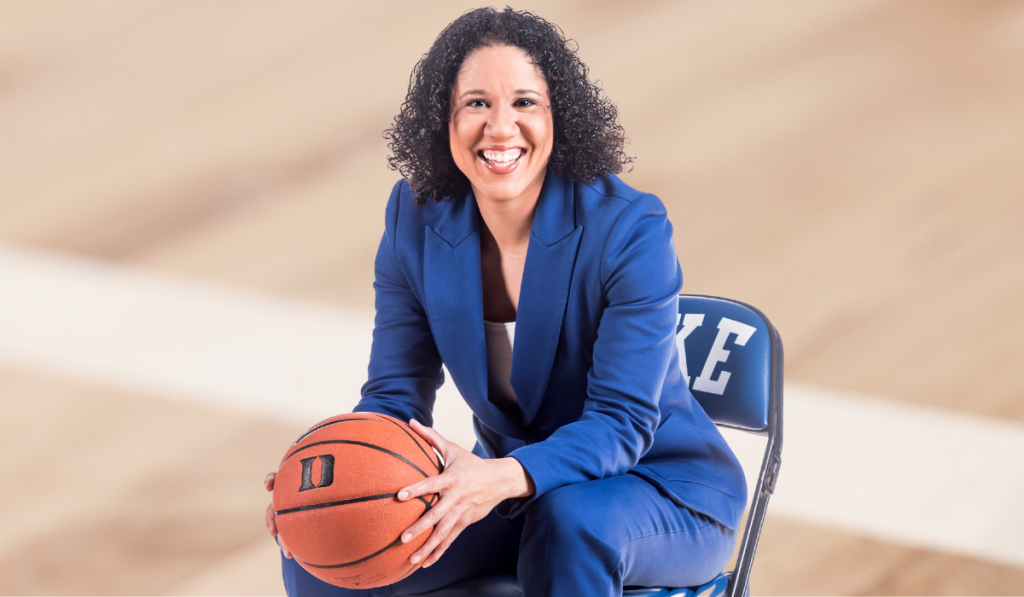 To listen to this reflection as a podcast, click here.

Every day we have two choices.

We can hope that things will get easier. Or we can handle life's hard things better.

That's the perspective of Kara Lawson, one of this generation's most accomplished female basketball players. Her resume includes 15 seasons as an All-Star shooting guard in the WNBA, including a league championship in 2005 with the Sacramento Monarchs. She was a member of the US women's basketball team that won Olympic gold at Beijing in 2008. She also helped break the NBA coaching gender barrier by serving as an assistant for the Boston Celtics in 2019, and for the past two years has been the head coach of the Duke Blue Devils women's basketball team.

Lawson knows from experience that success doesn't come from waiting for things to get easier.

"It never gets easier," she says. Success is what happens when "you handle hard better."

Her primary goal for her players is that they would become skilled at handling increasingly difficult circumstances. "The second we see you handling hard stuff," she asks, "what are we going to do? We're going to make it harder." That's because greatness comes from facing up to the myriad challenges of handling whatever comes next.

"If you have a meaningful pursuit in life," says Kara, "it will never be easy. People are waiting for the easy bus to come around. [But the] easy bus never comes around."

Check out this brief clip of Kara delivering that very message to her team.

On the night before his death, Jesus was huddled with the men he had been coaching for something like three years. His message was similar: There's no getting around the fact that life is hard. "I have said these things to you, that in me you may have peace. In the world you will have tribulation. But take heart; I have overcome the world" (John 16:33).

We can wait for life to get easier. We can hope that one of these days work won't be so hard. And our kids won't break our hearts. And food prices will plunge. And there won't be any upsetting news from Ukraine. And our bodies will grow younger instead of older.

But life isn't going to get any easier.

Grounded by the conviction that Jesus is our never-failing source of peace, let's learn to handle hard better.