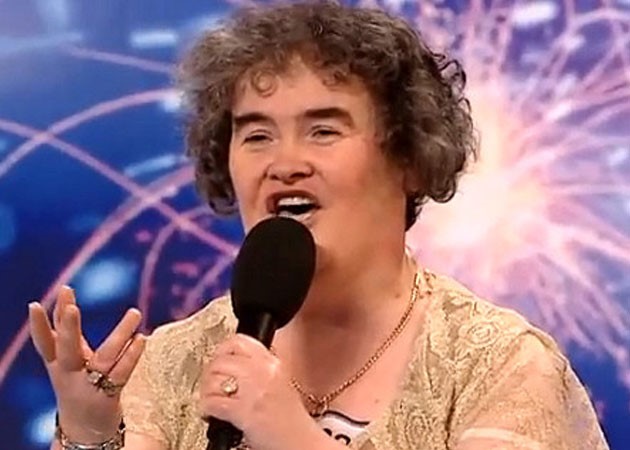 To listen to this reflection as a podcast, click here.
 
On April 11, 2009, Susan Boyle appeared as contestant #43212 on Britain's Got Talent.
 
Expectations were low.
 
She was a frumpy-looking, 47-year-old single woman from Scotland who had grown up with eight siblings and admitted she had never been kissed – not exactly the kind of person likely to give Taylor Swift a run for her money.  When the show's chief judge, Simon Cowell, asked about her dream, Boyle declared she hoped to become a professional singer. 
 
Eyes rolled.  This had all the makings of a sad spectacle.
 
And then she sang.  Just in case you've never seen the video, or haven't checked it out recently, or if you simply need an opportunity to feel tears welling up in the corners of your eyes, here's Susan Boyle's remarkable first appearance before an audience.
 
Almost overnight she became a global sensation. 
 
During the past 14 years she has released eight albums, been awarded two honorary doctorates, received two Grammy nominations, toured the world, performed with her idol Elaine Paige, sung before the Queen, and set all-time records for the fastest-selling debut album.  That collection of songs actually became 2009's best-selling album in the world. 
 
Apparently she could give Taylor Swift a run for her money after all.
 
Fame hasn't changed Susan Boyle all that much.  She's still single, although she did a bit of dating in 2014.  She has acknowledged that she is on the Asperger's spectrum and has always felt relationally awkward.  She continues to sing in her local Catholic parish choir and visits homebound church members on a regular basis.  Her benefit concerts have helped raise millions of pounds for charitable causes.
 
It seems fitting she chose to sing I Dreamed a Dream, the show-stopping number from the musical Les Miserables in which the character Fantine pours out the sheer sorrow of her broken life.
 
The final four lines are poignant:
 
I had a dream my life would be
So different from this hell I'm living.
So different now, from what it seemed
Now life has killed the dream I dreamed
 
Sometimes our dreams seem crushed by life itself.  Or dismissed by the eye rolls of people who haven't even had the chance to get to know us.
 
As you listen to Susan Boyle singing on TV for the first time, watch the judge's faces.  Watch their eyes reveal that it's dawning on them that they were oh-so-wrong to have made pre-judgments about this woman.
 
In the words of Amanda Holden, one of the judges: "I am so thrilled because I know that everybody was against you.  I honestly think that we were all being very cynical – and I think that's the biggest wake-up call ever."
 
Paul says in Romans 14:4: "Who are you to judge someone else's servant? To their own master, servants stand or fall. And they will stand, for the Lord is able to make them stand."
 
Sometime in the next seven days, is it likely you'll be in the presence of someone who has a hidden talent, or a remarkable destiny, or a passionate heart for God, and you've not yet had eyes to see it?
 
Count on it.
 
And by God's grace, maybe that can become a very big wake-up call.