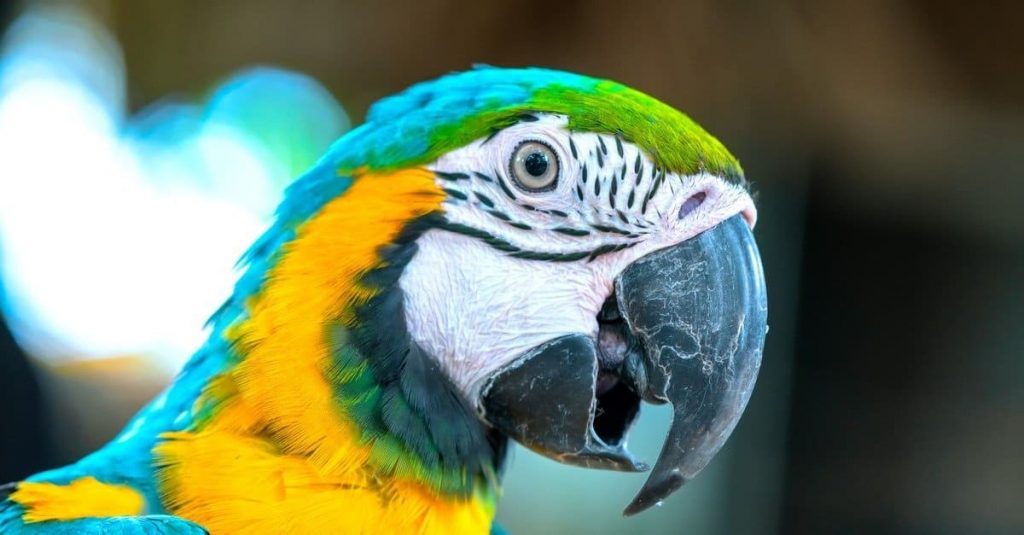 To listen to this reflection as a podcast, click here.

Every day during this season of Lent we're looking at one of the "3:16" verses of the Bible, spotlighting some of the significant theological statements that happen to fall on the 16th verse of the third chapter of a number of Old and New Testament books. 
 
"I pray that out of his glorious riches he may strengthen you with power through his Spirit in your inner being." (Ephesians 3:16)
 
There's a particularly poignant moment in Prince Caspian, the second book of the Chronicles of Narnia, C.S. Lewis' spiritual adventure series for younger and older readers alike.    
 
It's been a long while since young Lucy has seen Aslan, the enormous lion who represents Christ in the Narnian realm.  When at last they are reunited, Lucy gasps, "Aslan, you're bigger." "That is because you are older, little one," he answers.  "Not because you are?" she asks.  "I am not," Aslan responds.  "But every year you grow, you will find me bigger."
 
Every year that we grow older in the Lord, it should be our happy discovery that God is larger than we had previously dreamed. 
 
But for far too many of us, God hasn't been growing bigger.  We have held on to a mental snapshot of God that remains static and unchanging.  That may help account for the ongoing popularity of a little book that was published 70 years ago – Your God is Too Small by J.B. Phillips.  Phillips makes the case that the God we imagine – the God we therefore end up believing is actually there – may seem to be disinterested, distracted, or hopelessly inept.  Our own imagination makes God seem small.
 
But the God we encounter in Scripture is not small.  He has the power to do immeasurably more than all we ask or imagine.
 
That's the gist of the apostle Paul's exuberant prayer in the middle of the New Testament letter called Ephesians (3:14-21).  Here it is in full, with today's "3:16" verse highlighted.
 
"For this reason I kneel before the Father, from whom every family in heaven and on earth derives its name. I pray that out of his glorious riches he may strengthen you with power through his Spirit in your inner being, so that Christ may dwell in your hearts through faith. And I pray that you, being rooted and established in love, may have power, together with all the Lord's holy people, to grasp how wide and long and high and deep is the love of Christ, and to know this love that surpasses knowledge—that you may be filled to the measure of all the fullness of God.  Now to him who is able to do immeasurably more than all we ask or imagine, according to his power that is at work within us, to him be glory in the church and in Christ Jesus throughout all generations, for ever and ever! Amen.
 
What is this prayer all about?  Paul prays that by God's power and God's Spirit we will come to know so much of God's fullness and God's love that our very lives will contribute to God's glory.
 
If you've ever found yourself thinking, "I'd like to pray for So-and-So, but I really don't know what to say," you might try personalizing these extraordinary words.
 
But our aim must be to make these thoughts our own, not just mindlessly repeat them.     

The story is told of a man who purchased a talking parrot.  Unfortunately, the parrot seemed capable of mastering only one phrase.  Every time guests would come to the man's house, the parrot would squawk, "I want to kiss!  I want to kiss!"  Over time this became awkward.
 
One day a second parrot owner proposed a solution.  "Let me bring my parrot over to your house.  She's genuinely spiritual.  Most of the time she folds her wings in a reverent way and says, 'I want to pray!  I want to pray!'  I bet my bird can be a positive influence on your bird."  The first man happily agreed. 
 
The very next day the second fellow arrived with his praying parrot.  The first owner's bird immediately began to squawk, "I want to kiss!  I want to kiss!" – whereupon the second parrot vigorously flapped her wings and screeched, "My prayers are answered!  My prayers are answered!"
 
Most of us, with a bit of practice, can figure out how to talk the talk of spirituality.  We can fold our hands and say pious words.  But nothing can hide the fact that underneath our appearances we may well be rooting for something else.
 
Prayer, at its deepest, is profoundly simple.  We seek to align our hearts with God's heart.  Prayer is not this thing I do that makes something else happen.  It's not a matter of voicing the right words, but of allowing God's Spirit to "strengthen us with power" in our inner worlds. 
 
Pound for pound, there is more about power in the book of Ephesians than any other New Testament book. 
 
Gaining and holding on to power has been one of humanity's timeless pursuits.  Dictators want power.  So do generals and bank presidents and athletes and marketers and three-year-olds and virtually every comic book superhero.  But the power that is available from God isn't for the purpose of confronting other people or altering our circumstances.   Paul prays that we might be strengthened "in our inner being" (3:16) and "in our hearts through faith" (3:17). 
 
God is incomprehensibly vast.  He is able to do immeasurably more than all we ask or imagine.  Our problem, as articulated by biblical scholar Klyne Snodgrass, is that we don't ask or trust or expect him to do very much. 
 
Therefore we must start at the place where Paul starts.  We must get down on our knees. 
 
That's more than just an expression of reverence.  It's an act of vulnerability.  When I am on my knees, I cannot run away. 
 
When I become smaller in God's presence, he becomes bigger. 
 
And that is the best thing that can possibly happen to every one of us on this spring day.