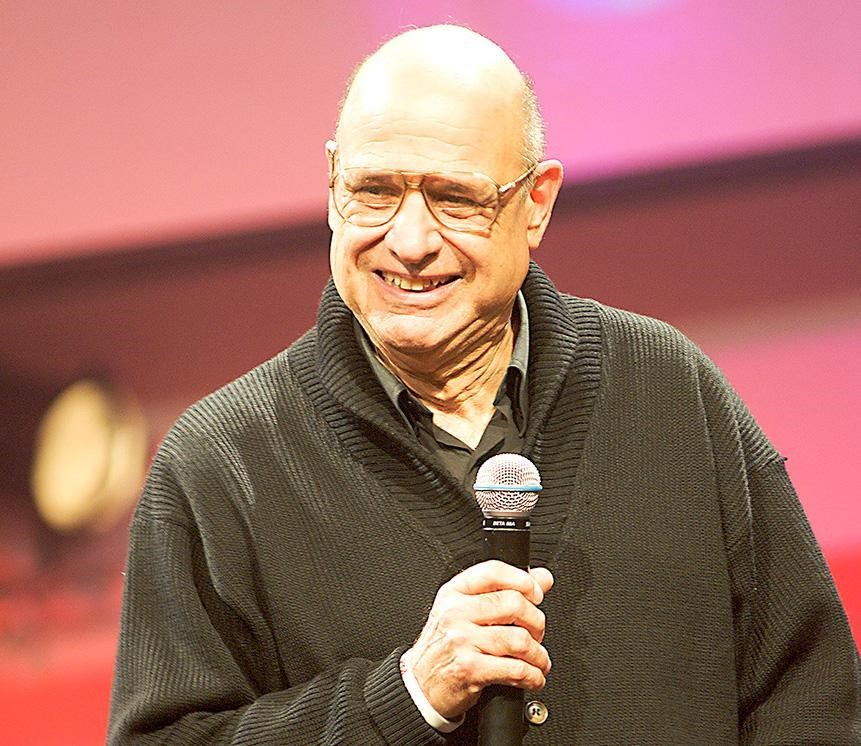 To listen to this reflection as a podcast, click here.

Author and sociologist Tony Campolo is frequently invited to speak about his faith around the country.

A few years back he visited a church in Oregon.

Following his message, Tony was approached by a man who was in the last stages of a battle with cancer. Campolo laid his hands on him and prayed for his healing.

A few days later, he received a phone call from the man's wife. Sadly, he had died.

Tony felt terrible.

The wife then surprised him by saying, "Don't feel bad. When he came into that church last Sunday, he knew he was going to be dead in a short period of time, and he hated God."

She went on to explain that he was 58 years ago and had wanted to see his children and grandchildren grow up. He was furious that this all-powerful God didn't take away his sickness and give him another shot at life.

"He would lie in bed and curse God," she said. The more his anger towards God grew, the more miserable he was to everyone around him. "It was an awful thing to be in his presence."

She continued, "After you prayed for him, a peace had come over him and a joy had come into him. Tony, the last three days have been the best days of our lives. We've sung. We've laughed. We've read Scripture. We've prayed. Oh, they've been wonderful days. And I called to thank you for laying your hands on him and praying for healing."

Campolo recalls that she then said something incredibly profound.

"He wasn't cured. But he was healed."

Those are very different things.

All of us yearn for the cure.

We ask God to take away the chronic pain or the wasting disease. We pray that the leaders of nations at war declare a truce and order their troops to stand down. We beg God to bring back home the teenager who packed up and moved out without even saying goodbye. We ask with all our hearts that the rancor would disappear from the next board meeting, so we might be able to make decisions without fighting.

Make no mistake: There are plenty of places in Scripture where God commands us to ask him for such "cures."

But cures aren't really the best things in life. They don't even last. Even the most optimistic "miracle worker" will never promise that you can somehow cheat death in the end. And even if God arranges for the cessation of flying missiles, furious quarrels, and family separations, that wouldn't necessarily signify the end of the anger and mistrust that brought them about in the first place.

Healing is different. The healing that springs from the power of the Holy Spirit brings about real change – the inward transformation of hearts and souls.

Somehow we receive the power to forgive, and we let go of hatred. Somehow we receive the grace to stop drinking, and we realize we're no longer slaves to addiction. Somehow the cloud of the deepest sadness we have ever known begins to lift, and once again we feel hope.

Life is rarely challenge-free after such moments. But it's definitely different.

God doesn't always provide the cure we seek. We don't always receive the news we long to hear.

But God is the master Healer who assures us that in this world or the next, everything wrong is going to be made right, and everything broken is going to be made whole. "So, if anyone is in Christ, there is a new creation: everything old has passed away, and the New has arrived!" (2 Corinthians 5:17).

That's the healing we need more than anything else.

And it's the very gift we actually receive.