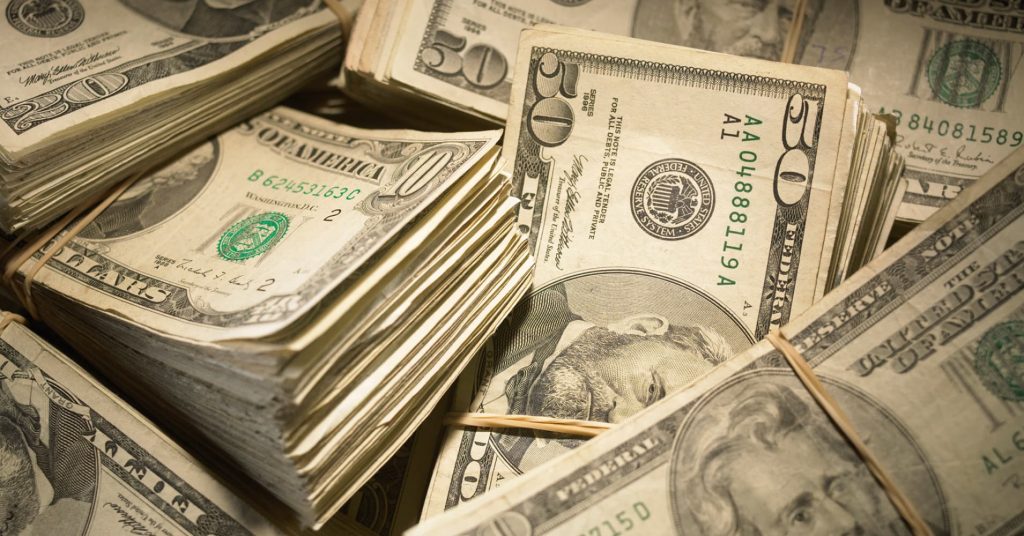 To listen to this reflection as a podcast, click here.

Sometimes a small group with a small amount of money can make a very big difference.

John Jackman is the pastor of Trinity Moravian Church, a congregation of about 75-80 people in a ramshackle neighborhood in Winston-Salem, North Carolina. He and his flock have long tried to be on the front lines of those serving the poor.

They just never dreamed they could help lift the crushing burden of medical debt from myriads of households.

Nearly one in ten Americans wake up every day facing medical bills they cannot pay. They may be unemployed or without decent insurance. Maybe the care they received was out of network. Perhaps they've simply been clobbered by one medical crisis after another. As the financial obligations become overwhelming, "payment due" notices pile up. Then come threatening voice mails. Debt collectors may even go to court to authorize the garnishment of wages or the impounding of an automobile.

Medical debt can feel like a dark cloud that will never disappear.

Jackman and his congregation heard about an opportunity to drive some of those dark clouds away. They opened an account with RIP Medical Debt, a not-for-profit initiative founded in 2014 by two former debt collectors who figured out a unique way to bless struggling people. RIP purchases bundles of outstanding medical debt at auction, basically for pennies on the dollar. Then they forgive those debts.

Here's how it worked for Trinity Moravian Church.

The congregation was asked to make contributions to help eliminate the debts of total strangers. Jackman hoped for $5,000. The church came through with $15,000 instead. RIP took that money and went to auction, where they were able to purchase almost $4 million of medical debt in their community. RIP then generated letters to each of the households that were on the hook for that money, delivering the good news that their financial obligations had been purchased and forgiven. In an instant, their medical debts were gone.

Because of Trinity's gift, at least a thousand families received that staggering news.

Jackman reflects, "We've undertaken a number of projects in the past, but there's never been anything quite like this. For families that we know cannot deal with these things, we're taking the weight off of them."

According to a recent podcast of The New Yorker Radio Hour, RIP has abolished almost $9 billion of indebtedness, helping over 5 million people nationwide.

How is this possible?

Allison Sesso, the CEO of RIP, calls it "the strange economics of debt." When medical debt collectors have made every realistic attempt to extract payments from individuals and families, they don't have many options. There will always be patients, realistically, who will never be able to write that last check. Portfolios of medical debt, therefore, may end up on the debt market, where such bundles trade at steeply discounted prices. At least the collectors can walk away with a little something.

Typically, debt purchasers will then try to go after the dollars themselves. But they have another option. Like RIP, they can write a thousand miraculous letters that say, "Your debt has been abolished."

Sesso points out that RIP is "totally blind to the attributes of those in debt." In other words, they don't target particular names, ages, or ethnicities. If a household has incurred more medical debt than 5% of their total income, and if they don't qualify for subsidies, they're candidates for RIP's intervention.

Churches, individuals, and socially responsible corporations are pursuing this new opportunity. And, touchingly, so are a number of those whose debt has been forgiven. Having received grace, they're eager to "pay it forward."

Followers of Jesus believe something like this happened at the cross.

Grace – God's unexpected, unearned, undeserved favor – was traded straight up for the world's cumulative sin debt.

By God's grace, the weight of the burdens that have always threatened to crush our lives – the destructive habit, the broken promise, the squandered opportunity, the bitter memory, the deep regret – was lifted forever.

But what makes grace so amazing is what happens when we actually receive it.

We're free to go and help unburden others in Jesus' name.