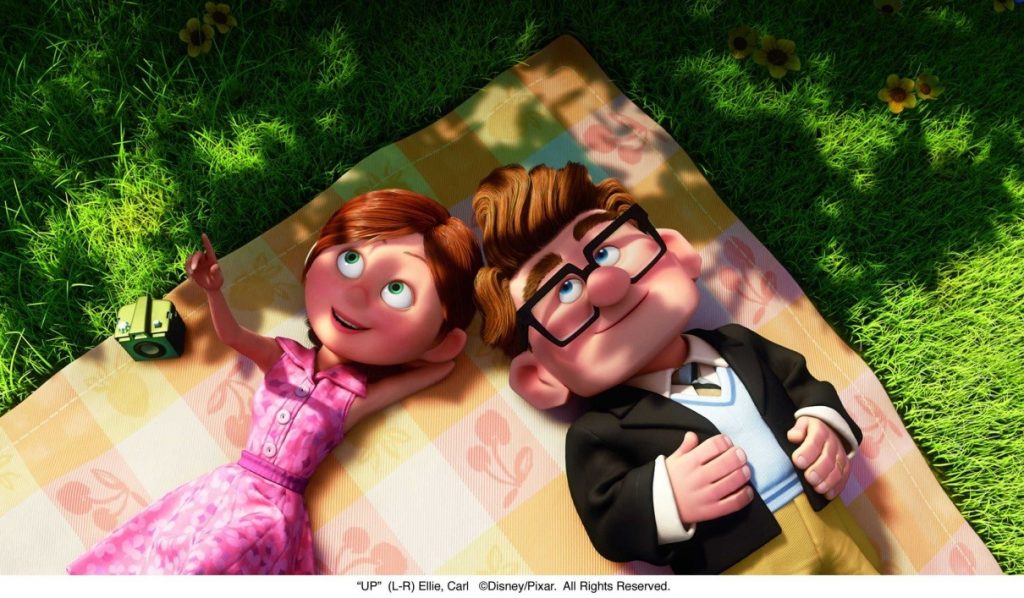 To listen to today's reflection as a podcast, click here

When the animated film Up arrived in theaters in 2009, audience members expected to be enchanted by Pixar's movie magic.

What they didn't expect was one of the most poignant depictions of marriage ever seen on the big screen.

It lasts four minutes and 21 seconds. No words are spoken. No words need to be spoken.

It begins with a young couple, Carl and Ellie, on their wedding day. Buoyed by joy and love, they imagine the adventures they will share, and document their dreams in a scrapbook. Their ultimate bucket list destination is Paradise Falls, located far away in a rugged South American wilderness.

But life brings surprises. Some of them are heartrending.

In four minutes and 21 seconds, we experience an entire love relationship, from beginning to end.

Critics searched for words. Reelviews editor James Berardinelli described this part of the movie as "a masterpiece of its own kind." Ann Hornaday praised its "heartbreaking poignancy." Several emotionally challenged critics even admitted they cried.

When you watch the marriage montage, you might cry, too.

There's an old joke about the boy who was asked, at the end of his church's confirmation class, to define matrimony.

He answered, "Matrimony is the place between heaven and hell where you go to pay for your sins."

Anyone who has ever been married knows that it's definitely not heaven. And the pain that emerges from life's most intimate human relationship can sometimes feel downright hellish.

According to the Bible, however, marriage was never intended to be the fulfillment of our dreams. It's a place where we learn and grow. Marriage is where God takes the raw material of two human lives and transforms it into something that the world has never seen.

If you're blessed to share life with someone for many years, neckties will definitely change. So will your hair color. And your health. And the items on your bucket list.

But one thing will never change.

God is the Promise Keeper who will never leave us or forsake us. Especially when our hearts are shattered.

"The Lord is close to the brokenhearted, and saves those who are crushed in spirit" (Psalm 34:18).

Experiencing that truth for ourselves may just turn out to be life's greatest adventure.