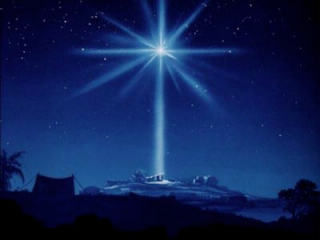 People from all walks of life and every kind of circumstance end up writing Christmas carols.

Even burned-out preachers.

In 1849, a Massachusetts pastor named Edmund Sears suffered an emotional breakdown.  He wasn't just bone-weary from laboring for seven years to lead a pair of Unitarian congregations.  His heart was heavy because of the social upheaval that had turned Europe upside-down – 1848 being known as the Year of Revolutions – and the blood that had been shed in America's recently concluded war with Mexico.

When Sears surveyed the global landscape, he saw a "weary world" with "sad and lowly plains."

As he pondered the hopeful expectations associated with Christmas, his melancholy led him to conclude that human history since the time of Jesus had essentially been "two thousand years of wrong." These are not the sorts of impulses that might lead one to write Rockin' Around the Christmas Tree.

But it was the perfect frame of mind to write It Came Upon the Midnight Clear. 

Here we need to pause to address the battle of the indefinite articles.  Some people sing, "It came upon a midnight clear," while others opt for "the midnight clear."  Which is correct?  Let's let Sears, who wrote the carol's lyrics, have the final word:

It came upon the midnight clear, that glorious song of old
From angels bending near the earth, to touch their harps of gold:
"Peace on the earth, goodwill to men, from heaven's all-gracious King."
The world in solemn stillness lay, to hear the angels sing.

Still through the cloven skies they come, with peaceful wings unfurled,
And still their heavenly music floats o'er all the weary world;
Above its sad and lowly plains, they bend on hovering wing,
And ever o'er its babel sounds the blessed angels sing.

Yet with the woes of sin and strife the world has suffered long;
Beneath the angel-strain have rolled two thousand years of wrong;
And man, at war with man, hears not the love-song which they bring;
O hush the noise, ye men of strife, and hear the angels sing.

And ye, beneath life's crushing load, whose forms are bending low,
Who toil along the climbing way with painful steps and slow,
Look now! for glad and golden hours come swiftly on the wing.
O rest beside the weary road, and hear the angels sing!

Check out this gentle version by Meredith Andrews.  Notice that she went with "a" instead of "the."  Somewhere right now Edmund Sears is no doubt rolling his eyes.   

Even while battling the blues, Sears couldn't resist writing a fifth verse – a bold statement of God's promise that one day things will be different:

For lo!, the days are hastening on, by prophet bards foretold,
When with the ever-circling years comes round the age of gold
When peace shall over all the earth its ancient splendors fling,
And the whole world give back the song which now the angels sing.

David Peterson, who for years was pastor at First Presbyterian Church in Spokane, Washington, remembers the time his little daughter came into his study while he was working feverishly.  "Daddy," she said, "can we play?" 

He answered, "I'm awfully sorry, sweetheart, but I'm right in the middle of finishing a sermon.  How about in one hour?  We can play then."

"OK, Daddy," she said.  "And as soon as you're done, I'm going to give you a great big hug."  Peterson said, "Now, that will be wonderful." 

His daughter walked away but got only as far as the door, at which point she did an abrupt U-turn, ran back towards him and squeezed him with all of her might.  "Daddy," she said, "I just wanted you to know what you have to look forward to."

Every now and then – through heartfelt hugs, encouraging words, courageous forgiveness, and expressions of grace – God gives us a taste of what we have to look forward to.

Today we're one day closer to the time when the whole world will give back the song which now the angels sing.