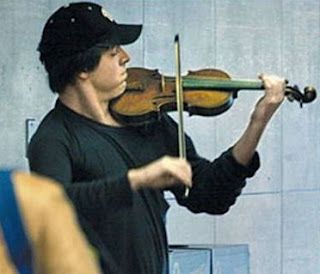 The 19th century French composer Adolphe Charles Adam wrote more than fifty ballets and operas.

Most are unremembered.

But no one looks past Adam's O Holy Night, the single most cherished solo number of the season. In France it's known simply as Cantique de Noel, or the Christmas Song.

An American pastor, John S. Dwight, wrote the English words that stir millions of people every December:

O holy night, the stars are brightly shining; it is the night of our dear Savior's birth
Long lay the world in sin and error pining, 'til He appeared and the soul felt its worth
A thrill of hope the weary world rejoices, for yonder breaks a new and glorious morn.

Fall on your knees! O hear the angel voices. O night divine, O night when Christ was born
O night divine, O night, O night divine!

Truly He taught us to love one another; His law is love and His gospel is peace.
Chains shall He break for the slave is our brother; and in His name all oppression shall cease.
Sweet hymns of joy in grateful chorus raise we, let all within us praise His holy name.

Christ is the Lord! O praise His Name forever! His power and glory evermore proclaim.
O night divine, O night, O night divine!

Contemporary artists from Placido Domingo to Celine Dion have risen to the challenge of the emotional rises and falls of Adam's timeless song. Here is Carrie Underwood's recent take.

From the standpoint of 20 centuries, it's easy to say we would gladly drop everything and give our devotion to the child in Bethlehem. But in the moment it's a great deal more challenging to know what – and who – happens to be right in front of us.

Joshua Bell is regarded by many as the world's most accomplished violinist.

His parents suspected he might have a future in music when at age four he stretched rubber bands to his dresser drawers and played classical tunes on them, adjusting the pitch by pulling the drawers in and out.

On a January morning in 2007, Bell took part in a unique experiment. He took his violin – a 1713 Stradivarius valued at approximately $3.5 million dollars – and walked unannounced into a Washington D.C. metro station. He stood apart from the crowds of people walking briskly to and from their subway rides and played six of his favorite virtuoso pieces for about 45 minutes. The photo above shows Bell playing on the subway platform.

As one commentator later put it, this was "the world's greatest violinist playing the world's greatest music on the world's greatest instrument."

But no crowd gathered. People in subway stations are used to encountering amateur musicians with guitars or saxophones or fiddles. Who knew that just two nights earlier, this performer had filled a Washington D.C. concert hall where the cheapest seat was $100? Only one woman stopped to listen. At least she gave Bell a nice tip.

Everyone else was in a hurry – so preoccupied with their schedules, worries, and the next items on their to-do lists that they walked right past the musical chance of a lifetime.

The apostle John writes: "[Jesus] was in the world, and though the world was made through him, the world did not recognize him. He came to that which was his own, but his own did not receive him." (John 1:10-11)

Even though the fulfillment of our deepest hopes has arrived in the person of Jesus, people both then and now rarely see him for who he really is.

In the midst of this Christmas season, with its COVID anxieties stacked atop our typical year-end busyness, how can we ever pay attention?

We must surrender to the wisdom of the Christmas Song:

Stop.

Fall on your knees.

Hear the angel voices.