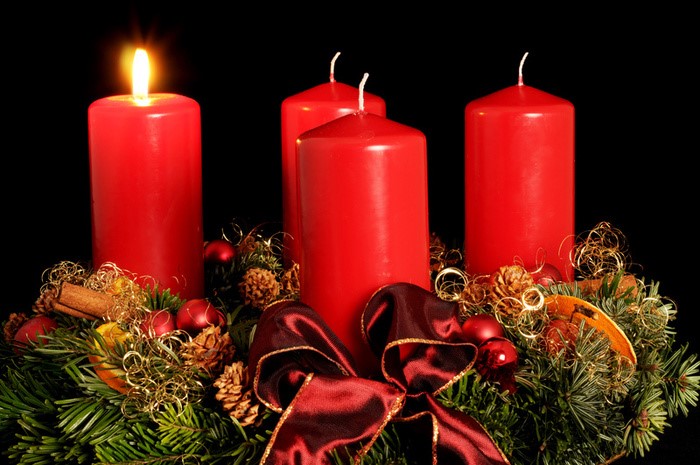 This Sunday, Christians the world over will light the first of the four candles on their Advent wreaths.

Advent is the church season that annually encompasses the four Sundays before Christmas (this year that will be November 28 and December 5, 12, and 19), then wraps up on Christmas Eve.

Advent is derived from the Latin word adventum, which means "coming." Each year followers of Jesus are encouraged to ponder the meaning of the Messiah's coming into the world.

So what might that look like?

In Scripture, the arrival of Jesus is frequently linked with these words from the prophet Isaiah: "Prepare the way for the Lord, make straight in the wilderness a highway for our God. Every valley shall be raised up; every mountain and hill made low; the rough places shall become level, and the rugged places a plain" (Isaiah 40:3-4).

People in the ancient world knew exactly what those words meant.

When a king was coming to visit a community – quite likely a once-in-a-lifetime honor for its residents – lavish preparations had to be made. Think of the special efforts at cooking and cleaning that many of us undertook just to get ready for yesterday – and multiply it by a factor of 100.

All obstacles on the king's path had to be removed. Rocks were pushed aside. Rough places were patched. Sometimes even "mountains" were made low – that is, special paths for the king's litter were cut through difficult terrain.

That's our call for Christmas. We need to prepare the way for Christ's arrival into our personal worlds.

The rocks, or obstacles, in our own lives need to be set aside and the rough places made smooth.

What might that mean?

Perhaps between now and December 25 the best spiritual preparation we can undertake is to turn down the noise.

Watch less TV. Be quiet. Gently absent yourself from a commitment or two. Choose to renew a relationship instead of succumbing to the tyranny of the year-end to-do list.

Reflect in new ways on the meaning of God becoming a human being. Over the next four weeks, our Morning Reflections will pursue a special theme: The Story of Christmas in 20 Words. On the 20 weekday mornings of Advent, we'll spotlight a single word from the Gospel accounts and explore its significance to the birth of Jesus.

Above all, claim some moments of stillness in the midst of the frenzy that so often dominates December.

In other words, "Be still and know that God is God" (Psalm 46:10).

In big ways and small ways, prepare the way for the Lord.