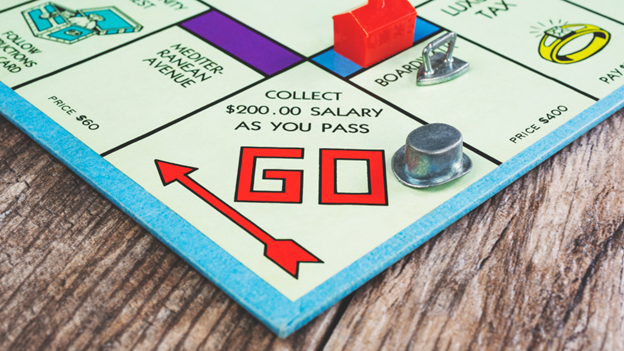 To listen to this reflection as a podcast, click here.

Every day during this season of Lent we're looking at one of the "3:16" verses of the Bible, spotlighting some of the significant theological statements that happen to fall on the 16th verse of the third chapter of a number of Old and New Testament books. 

"Only let us live up to what we have already attained" (Philippians 3:16).
 
What's the best way to describe what it feels like to have a spiritual life?
 
Some say it's like running a race.  You put your head down and keep going, even when you'd really like to stop and take a nap.  Others imagine climbing a mountain.  You start at the bottom and gradually work your way toward the top – one rise, one crest after another.  Others suggest it's more like building a house. First you dig a foundation. Then you start adding floors and rooms, one at a time.   Or it's a walk.  A very long walk.  You begin at the place where you meet God and you keep making progress toward life's finish line. 

What these pictures have in common is the assumption that spiritual growth comes in stages.  First you do this, then you do that: 1-2-3-4.  People in our hurried, can-do culture "get it."  Walking with God or running with God or climbing with God or building with God means making progress.  It's the American Way.
 
This seems to be affirmed by one of the apostle Paul's most exuberant declarations. 
 
In Philippians chapter three, he seems to strain the boundaries of language itself.  "I want to know Christ – yes, to know the power of the resurrection and participation in his sufferings, becoming like him in his death, and so, somehow attaining to the resurrection from the dead" (3:10-11).
 
And how does he think he's doing?
 
"Not that I have already obtained all this, or have already arrived at my goal, but I press on to take hold of that for which Christ Jesus took hold of me.  Brothers and sisters, I do not consider myself yet to have taken hold of it.  But one thing I do: Forgetting what is behind and straining toward what is ahead, I press on toward the goal to win the prize for which God has called me heavenward in Christ Jesus" (3:12-14).
 
This joyful, hopeful, fasten-your-seat-belt text has been at the center of countless sermons about spiritual commitment. 
 
Then Paul seems to catch his breath.  In verse 15 he says, "If you don't agree with me, don't worry, God will eventually open your eyes."  And then comes Philippians 3:16.  "Only let us live up to what we have already attained." 
 
This is interesting.  Paul hits the pause button.  Having dramatically called his readers to go for broke, he now reminds them to consolidate their gains.  Keep doing the things you've already learned.
 
And here we begin to grasp that following Jesus, despite what certain enthusiastic preachers might tell us, isn't really One Big Event After Another – a never-ending series of adventures, breaking new ground day after day and week after week.  It isn't about "making progress" with God.  In fact, according to author John Ortberg in his book Eternity is Now in Session, following Jesus feels a lot more like playing Monopoly. 

We don't go around the board just once.  We go around again and again. 
 
We pass Go and collect $200.  Sometimes we land on Park Place or hit Free Parking.  Other times we surrender half our net worth or end up in jail.  Your next trip around the board may be the best one ever.  Or it may feel like the end of the world.  

That doesn't align very well with the idea that spiritual growth is always heading onward and upward.   

It's not uncommon to hear someone say, "I turned to the Lord and he healed my marriage."  Or, "I prayed to God and he took away my anger."  Those are wonderful things.  But that doesn't mean that from here on out your marriage is on auto-pilot, or that the little magma chamber of rage under the surface of things in your life won't erupt again. 

Those can feel like devastating setbacks.

But I've already gone through depression and disillusionment.  Now you're there again.  But didn't I already hit bottom with that addictive behavior?  Yes, you did.  And now you're facing that supreme challenge once more.  

If we hang on to the picture that pursuing God always means climbing higher on the mountain, it can feel frightening when we fall precipitously backwards.  We may even doubt that we really belong to God.  But those who have gone before us have a great deal of wisdom to share. 

The contemplative Thomas Merton insisted, "We are all beginners, all the time."  And I once heard a Bible teacher say, "I am not really born again; I'm in about my second trimester."   

It would be great if we could go through life and never have to hear the Holy Spirit whisper to us, "Recalculating: at the first opportunity, make a U-turn." But virtually all the luminaries of Scripture – Abraham, Moses, David, Solomon, Jonah, Peter, and Paul – had to make U-turns when they went the wrong way. 

It's a certainty we'll have to do the same.  Again and again.  

Maybe this week feels like the most discouraging stretch of days you've experienced in a very long time.

Take heart.  You'll soon get to pass Go again.
 
Until then, with God's help and grace, simply do your best to live up to what you've already attained. 

And don't forget to collect $200.