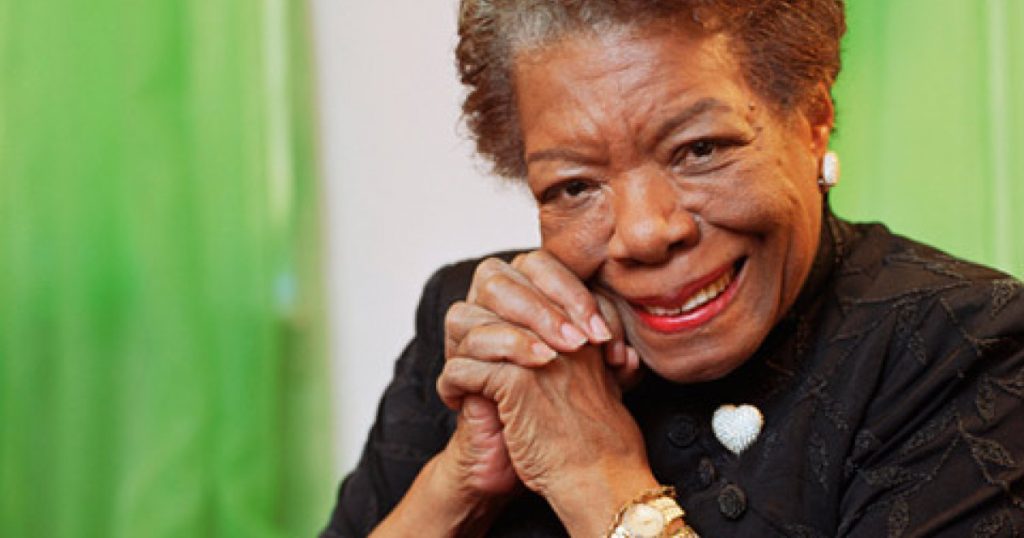 Maya Angelou's life did not have a hopeful beginning.

At the age of eight she was sexually abused and raped by her mother's boyfriend.

Maya told her brother what had happened. The boyfriend was apprehended. Incredibly, he was jailed for only one day. But four days after his release he was murdered, almost certainly by Maya's uncles.

The trauma of the rape now became the trauma of her voice.

In her autobiography I Know Why the Caged Bird Sings she writes: "I thought, my voice killed him. I killed that man, because I told his name. And then I thought I would never speak again, because my voice would kill anyone."

Angelou did not speak again until she was 13, except to her brother. Imagine being mute for five years.

In a sense, the rest of Maya Angelou's life was a quest to find her voice.

And what a voice she turned out to have.

She became a dancer, Broadway stage performer, poet, author, and civil rights activist. She traveled the world. She won three Grammys, was nominated for both a Pulitzer Prize and a Tony, and was awarded the Presidential Medal of Freedom. She was honored with more than 50 doctorates.

The voice she once feared could take life away became a voice of hope and inspiration for millions.

All of us stand at the same crossroads.

Proverbs 12:18 tells us, "Reckless words pierce like a sword…"

Our voices can kill. Our reckless words can dash someone's dreams. Our foolish attempts at humor can wound someone's spirit. Our angry outbursts can crush a child's confidence that the world is a safe place.

But there's a second part to Proverbs 12:18: "…but the tongue of the wise brings healing."

Our voices can heal. A kind word can reassure a colleague that her mistake isn't going to derail the whole team. A word of appreciation can warm someone's heart on a chilly fall day. "I love you," "I forgive you," and "I'm so grateful for you" have the power to do what a hundred physicians can never do: restore a soul.

Maya Angelou's voice finally became silent again in 2014.

All of us, however, still have the amazing power and privilege of choosing what we will say today.

May God grant us the grace to speak healing words.