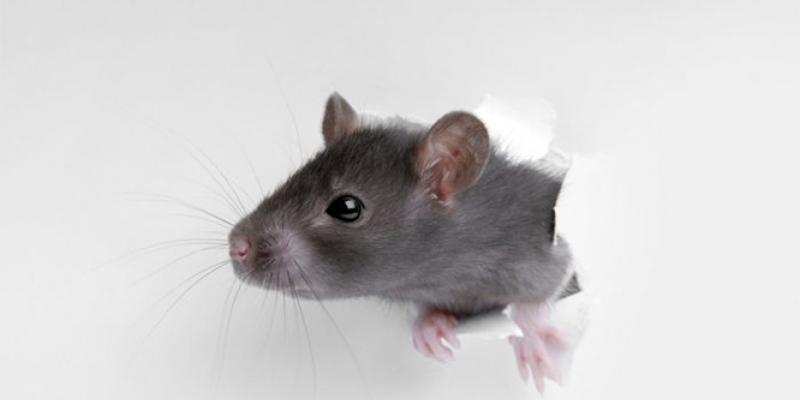 Which Christmas carol has the distinction of being written in its entirety on Christmas Eve?

That would be Silent Night, which sprang from a musical 911 call at St. Nicholas' Church in Oberndorf, Austria, in 1818.

On December 22 assistant priest Josef Mohr learned that the organ made no noise at all. It was indeed going to be a silent night. Apparently some mice with an appetite for organ cables were the culprits.

Mice are famously hungry for everything. The house mouse – blessed with the wonderful Latin name mus musculus – can live in almost any setting. It doesn't take a Pied Piper to draw them out. No matter where we go, mice will enthusiastically follow.

It doesn't seem possible, but an average-sized mouse can squeeze through a hole only 3/8 of an inch wide. That's why even well-built homes are no match for a determined mouse when the weather begins to turn cold.

Mice are also extraordinary breeders. Forget dinner and a movie: A female mouse is enthusiastic about bearing children when she's only six weeks old, and will produce 6-8 offspring every month of her life after that. A single pair of mice, in other words, could produce one million offspring between now and Christmas of next year. Fortunately, food supplies and mouse mortality levels usually keep things from getting out of hand.

Mice do indeed love cheese. But in truth they will nibble on almost anything. Every year they consume a staggering one-tenth of America's grain crop.

Back in our landline days, we lost phone service to our house on several occasions because mice had made a meal out of our phone cables. It's thought that as many as one-fourth of all fires of unexplained origin are caused by rodents chewing on wires.

So how did a few mice help bring about what can only be described as a lasting contribution to our celebration of Christmas?

Josef Mohr had 48 hours to improvise something musical for Christmas Eve. He wrote three stanzas of poetry. Could Gruber write a simple tune? Mohr would play the guitar and the two men would sing together.

Just before the Christmas Eve service they practiced Stille Nacht, Heilige Nacht for the first time. Then they performed it for mass, never dreaming that "Silent Night, Holy Night" would have such a lasting impact:
Silent night, Holy night! All is calm, all is bright
Round yon virgin, mother and child; holy infant, tender and mild
Sleep in heavenly peace, sleep in heavenly peace.
Silent night, Holy night! Son of God, love's pure light
Radiant beams from thy holy face; with the dawn of redeeming grace
Jesus, Lord at thy birth; Jesus, Lord at thy birth.
Silent night, Holy night! Shepherds quake at the sight.
Glories stream from heaven above; heavenly hosts sing Hallelujah.
Christ the Savior is born, Christ the Savior is born.
Here's a gentle piano version by Tom Barabas that captures something of the original simplicity of Gruber's melody.

Gruber faded into obscurity for the next 30 years. Then one day he recognized that what choirs were calling "The Song from Heaven" was his own tune. Critics had assumed it was the work of Mozart or Haydn.

And Josef Mohr? He ran afoul of church authorities and was transferred to a dozen different parishes over a period of eight years. Among other things, his superiors were irritated that he had introduced guitars into mass. Which only goes to show that today's "worship wars" are nothing new.

Thank God for the mice in your life.

Yes, they may chew right through the plans you have for this week.

But that may open the door for some joyful surprises you might otherwise have never known.