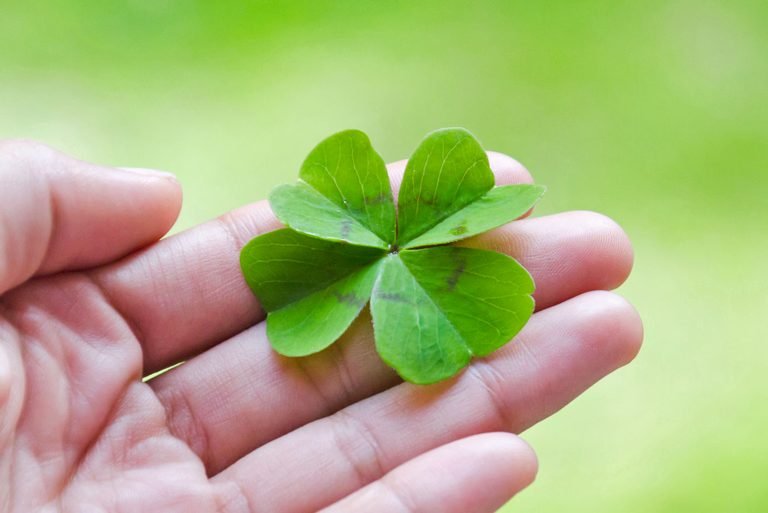 "You've got to ask yourself one question: 'Do I feel lucky?' Well, do you, punk?"
(Clint Eastwood in Dirty Harry)
 
San Francisco's famously unhinged police inspector isn't typically a source of theological insight.  But his quotable quote spotlights our culture's fascination with what can only be described as one of the most unreliable sources of human guidance: luck. 
 
People who think luck is a real force with real power often make strange decisions. 
 
They wait until their "lucky numbers" come up to make significant purchases.  They may pay special attention to particular colors or days of the month.  And of course, they rely on luck when it comes to placing bets.  A few years ago, Connecticut rolled out an advertisement for its state-sponsored lottery.  It featured a made-up story about a man who always played the same lucky numbers but for some reason declined to do so just one time – and that, of course, was the week he would have won millions.  The commercial basically said, "You'd better not ever quit playing."  Critics screamed that this sent a singularly destructive message, since it cynically reinforced the psychology of addiction. 
 
Nobody won the Mega Millions Jackpot drawing earlier this week, which means that tonight's drawing will be worth something in the neighborhood of $630 million.  What would you do with that kind of money?  Millions of people are hoping to find out.  Perhaps their whole lives have been leading up to this very day.  Six lucky numbers will render irrelevant everything that has gone before.
 
So, you have to ask yourself one question: "Do I feel lucky?"  Well, do you? 
 
In truth, you have far better odds of finding that classic good-luck charm, a four-leafed clover. 
 
They're not as rare as you might think.  Swiss researchers recently examined 5.7 million clovers.  Let's pause here and acknowledge that whatever these researchers were paid, it wasn't enough.  They discovered that for every 5,076 three-leafed clovers, there was one with four leaves.  There are even five-leafed clovers waiting to be found, and someone in Japan discovered a clover with a whopping 56 leaves back in 2009. 
 
An old folk tradition assigns different attributes to each leaf of a four-leafed clover.  The first leaf stands for faith.  The second leaf stands for hope.  The third leaf stands for love.  If this sounds vaguely familiar, you're remembering the apostle Paul's powerful words in I Corinthians 13:13: "In the end there are three great lasting qualities – faith, hope, and love.  But the greatest of these is love." 
 
What does the fourth leaf stand for?  That's the leaf that brings you luck.  Which is why, according to the old stories, you should keep a four-leafed clover in your purse or pocket. 
 
But luck is not a strategy for living. 
 
Luck has no reality.  It has neither substance nor power.  Relying on luck is essentially deciding not to decide to live intentionally and wisely.   
 
Faith, hope, and love, on the other hand, are things we can actually choose to live out.  We don't need to bet on lucky numbers or wait for lucky days to embrace hope over cynicism, love over neglect, and trust over worry.   In other words, we don't need to be lucky to live a great life. 
 
So, what do you think?  Is it possible that your whole life has been leading up to this very day?  
 
Absolutely.  "This is the day the Lord has made; let us rejoice and be glad in it" (Psalm 118:24). 
 
In fact, you can bet your life on that.