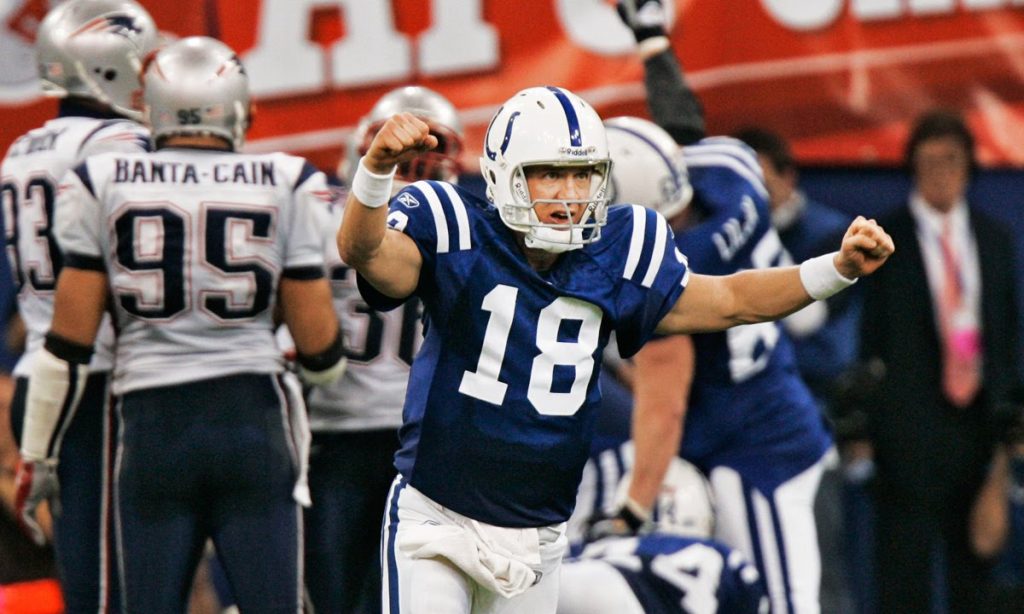 Tom Brady has been very good for a very long time.

As the Tampa Bay Buccaneer quarterback prepares for his tenth Super Bowl this Sunday, I am reminded of one of the epic playoff matches between Brady's New England Patriots and my hometown Indianapolis Colts.

Leading up to the January 21, 2007, AFC Championship game, the Patriots had routinely conquered the team wearing the horseshoes. Things looked bleak towards the end of the first half. Peyton Manning threw a "pick-six" to one of the Patriot cornerbacks – an interception returned for a touchdown. That gave Brady & Company a 21-3 lead.

At that moment I was boarding a jet in New York City, heading home after a long overseas trip. I resigned myself to yet another heartbreak.

Imagine my shock upon arriving at the Indianapolis airport. The Colts were still alive in the fourth quarter. With a minute to go they took their first lead of the game. Mary Sue and I screamed for joy in our car, which was still a few miles from our house, when Marlin Jackson picked off a Tom Brady pass a few seconds from the end. That sealed a 38-34 victory. The Colts were heading for the Super Bowl.

Talk about the perfect cure for jet lag.

A few days later a friend of mine said he had recorded the game. Did I want to see it? Absolutely.

It was a surreal experience. When I popped the cassette into my VCR (remember, we were still living in the technological Dark Ages 14 years ago) I felt a twinge of anxiety. We always lost to the Patriots in these big games. I became animated when I saw a questionable penalty. "Come on, that wasn't pass interference!" I groaned when one of our linebackers missed a tackle. I felt pain when the Colts gave up another New England touchdown.

It was strange. I knew what the final score was going to be.

But while watching the game I had to keep reminding myself: Everything is going to be OK. Things may look grim right now, but I know how this is going to turn out. Good is ultimately going to triumph over Evil.

That's where you may be right now.

No, we're not talking about something as trivial as the Super Bowl.

You may already have had an unwelcome surprise this week. You may be in the midst of heartbreak. The pandemic, the economy, and ongoing political drama may be plunging you into uncertainty. There's injustice in the world, plain as day, but no one seems to be doing anything about it.

Keep reminding yourself: Everything is going to be OK.

Things may look grim right now. But we know how things are going to turn out.

The Lord of the Cosmos has seen this movie before.

And his great Good is ultimately going to triumph.