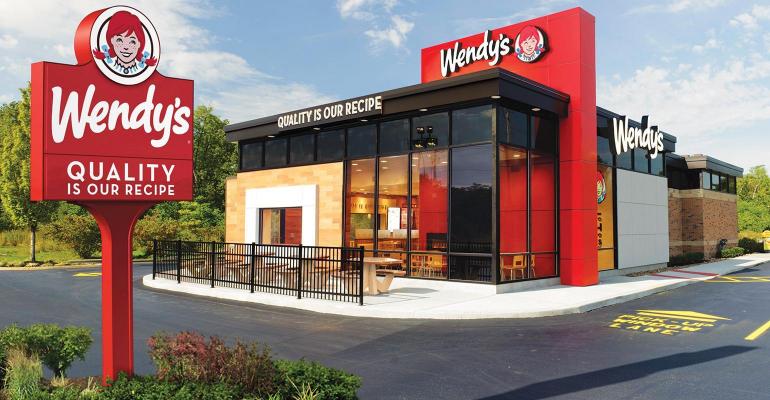 A number of years ago I drove to south Florida with two of my teenage sons.

We were hungry late one night, so we hopped into our car and went through the drive-through at the local Wendy's.

I made our request for burgers and fries, then pulled up to the window. I was surprised to learn that our food didn't cost quite as much as I thought. The young woman asked for $1.35 less than I was supposed to pay.

When I commented on that, she glanced at my face, then glanced at my hair, and then said, "I'm sorry, sir. I had gone ahead and given you the senior discount. You can keep the change."

My boys, of course, were howling with laughter. At that moment I would have gladly given her the $1.35 – heck, I would have made it $1.45 – just to hear her say that I didn't look like Father Time coming through the late-night drive-through at Wendy's.

There's something about growing older that makes us wonder if our best days are behind us. But with God, all bets are off.

In the book of Genesis, God recruits a 75-year-old named Abram (who will one day be renamed Abraham) and sends him off on an adventure that will redefine his existence.

Exhibiting radical trust in God, he and his wife Sarah pull up stakes and journey to the land of Canaan. When Abraham turns 100 and Sarah hits the big 9-0, their dream of becoming parents miraculously comes true.

Their son Isaac becomes the second generation of a new group of people – the Jews – from whom, one day, God will raise up a Messiah to bless the whole world. All because Abraham didn't flinch when he was given the chance to rethink his retirement plans.

It's worth noting that if you intend to accomplish certain things in life, you are facing some expiration dates.

For example, if you're serious about winning the Soapbox Derby, you'd better be really good by age 10. Do you want to be a world-class gymnast? It's make or break by age 15. Turning 18 will end your dream of becoming an Eagle Scout. History has proved that if you want to make a major contribution in the field of theoretical physics or mathematics, you have until about the age of 29 to get it done.

Professional athletes, with few exceptions, have peaked by their early 30's. OK, let's admit that Tom Brady appears to be one of those exceptions. Joe Namath may be 77, but he seems to have found a niche doing commercials for Medicare supplement programs.

The middle years of life can nevertheless be great ones if you're an inventor. Or if you want to start a new company. Or if you want to excel as a counselor, a surgeon, a nurse, or a scientist.

Is there any point in life at which it's too late to be an extraordinary teacher…or a great neighbor…or an encouraging mentor?

Here's the best news: Even if only days or months remain in your life, you can accept one of life's great tasks. You can help someone else find hope.

We can despair that life is slipping through our fingers, and it's too late to make a difference. Or we can trust that God is always able and willing to help us introduce another human being to his love.

As that young woman at Wendy's might have put it: Where's the beef? It's right there.