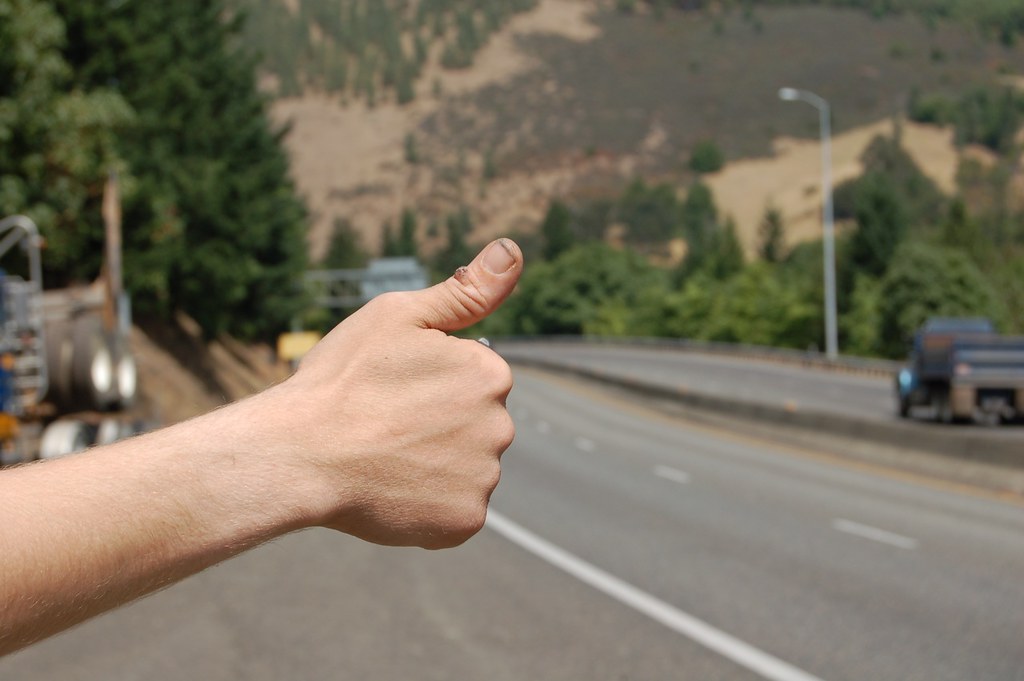 Author and evangelist Tony Campolo was once invited to speak at a small Pentecostal college in eastern Pennsylvania.

Before the chapel service, several of the faculty members took Tony into a side room to pray with him. Tony got down on his knees and six men put their hands on his head and began to pray.

Now Pentecostal prayers can be a bit like the Energizer bunny: They keep going and going and going. The longer those men prayed, the more they leaned on Campolo's bald head. "Do you feel the Spirit?" one of them whispered. Tony recalls that he definitely felt something pressing on his neck.

One of the faculty members kept praying about a man named Charlie Stoltzfus. "Oh Lord, you know Charlie Stoltzfus. You know he is about to abandon his wife and three children. Send an angel to bring that man back to his family.

"You know who I'm talking about, Lord…Charlie Stoltzfus. He lives down such-and-such road, about a mile on the right-hand side, in a silver house trailer."

Campolo found himself thinking, "God knows where this guy lives. He's not up in heaven saying, 'Uh, could you run that address by me one more time?'" Mostly Tony was just hoping at that point that he could get back up off his knees.

After the chapel talk Campolo hopped into his car and headed home. He was approaching the Pennsylvania Turnpike when he saw a young hitchhiker.

As Campolo tells the story, he acknowledges that picking up hitchhikers is less than wise, but as a Baptist preacher he hates to pass up a captive audience. He opened the door to his car.

"Hello," he said, "my name is Tony Campolo." "Hi," said the young man, "my name is Charlie Stoltzfus."

Campolo said nothing. He drove down the turnpike, got off at the next exit, turned around, and headed back. "Hey mister," said the hitchhiker, "where are you taking me?" "I'm taking you home." "Why?" "Because you just left your wife and three children, right?" "That's right!"

Campolo exited the turnpike and drove straight to the silver trailer about a mile down the road – you know, the one on the right-hand side.

"How did you know I lived here?" Stoltzfus asked, thunderstruck. With all the solemnity he could muster, Campolo turned to Charlie and said what he had always wanted to say: "God told me!"

For the next hour Tony sat in that silver trailer with Charlie Stoltzfus and his wife. That was the day they decided to stay together. That was also the day they began to bet their lives that God is real. Today Stoltzfus is himself a church leader in another state.

In case you're thinking to yourself, "Stuff like that never happens to me when I'm driving on the interstate," it's a certainty we'll all be stunned when we learn, in the next world, what God was up to all along.

Even though our culture wonders aloud why God seems to be hiding, the simple truth may be that he is hiding in plain sight.