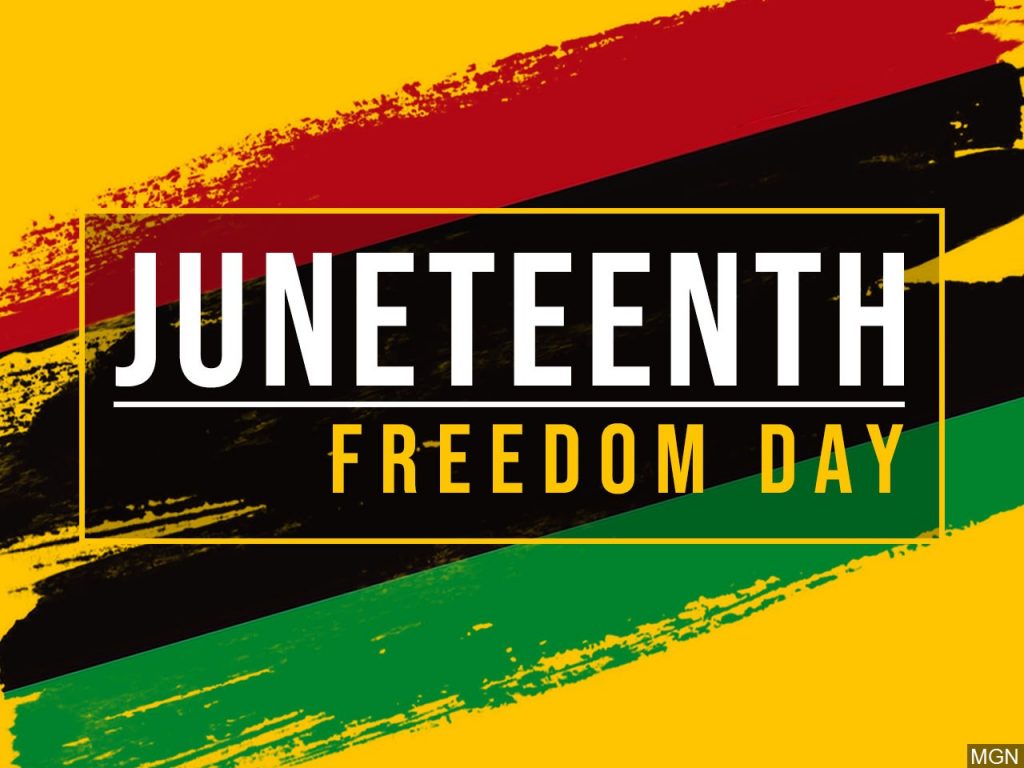 Today marks the first celebration of America's twelfth federal holiday.

On June 18, 1865, Union soldiers under the command of Major General Gordon Granger landed at Galveston, Texas. He brought news of something that had happened more than two months earlier: Confederate General Robert E. Lee had surrendered his Army of Virginia at Appomattox. The Civil War had officially ended.

The next day, June 19, Gordon stood on the balcony of Galveston's Ashton Villa and read aloud a statement called General Order No. 3: "The people of Texas are informed that, in accordance with a proclamation from the Executive of the United States, all slaves are free. This involves an absolute equality of personal rights and rights of property between former masters and slaves."

The quarter million slaves who were living in Texas rejoiced.

What was the "proclamation from the Executive of the United States" to which Gordon was referring? It was the Emancipation Proclamation of President Abraham Lincoln. Until that moment, the citizens of Galveston had no idea such a declaration had ever been made. And they had no clue that Lincoln had been assassinated 10 weeks earlier.

June 19 became known as Juneteenth (a combination of "June" and "nineteenth") as well as Freedom Day and Emancipation Day. Even though 49 states and the District of Columbia had previously acknowledged its significance, Juneteenth didn't become a federal holiday until just two days ago.

Block parties and barbecues have become June 19 staples. Red foods – including red-hot sausages, watermelon, red velvet cake, and red-tinted hibiscus tea – are particularly popular. On Juneteenth, red represents the resilience and perseverance of the Black community during its four centuries in the New World.

This day also serves as a reminder of two deep truths.

First, what good is Good News if we haven't heard it?

The Emancipation Proclamation had gone into legal effect on January 1, 1863. But it had had no real effect on the people of Texas until two and a half years later – when the war was over and Federal troops finally arrived to announce it.

The same thing is true in our life with God.

God's amazing grace is the most transforming news flash in human history. But until we actually hear it and believe it is true, it will have little if any effect on how we experience life over the next 24 hours.

Second, freedom doesn't happen by force. Real change happens in the heart.

Fully armed Union soldiers may have arrived on Texas soil to enforce the Emancipation Proclamation. But the presence of guns didn't heal the grievous hurts of previous centuries – wounds that continue to fester today.

Slavery was a great evil. So is the cauldron of prejudice, hatred, and misunderstanding that continues to bubble beneath the surface of our culture. Even after 156 years, American minds and hearts remain despairingly far from celebrating General Gordon's declaration of "absolute equality" between the races.

How can we transform this reality?

Romans 12:21 reminds us, "Don't be overcome by evil, but overcome evil with good." What might that look like?

We take action. We figure out ways to pour goodness into the lives of other people, into the lives of strangers, into the lives of people we don't agree with. We disarm hatred with forgiveness. We go the second mile to cultivate understanding. We choose to model graciousness, friendship, prayer, partnership, and hope.

And we don't give up.

This journey has already taken a long time. And it may take much longer.

But goodness drives out evil. It's so easy to become paralyzed by staring into this terrible wound, this "original sin" of our country. But with God's grace and power, the world can become a different place.

Starting with us on this brand new holiday.