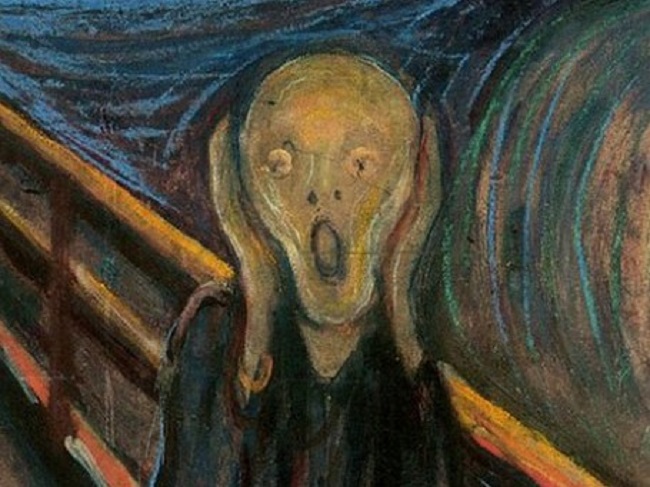 To listen to this reflection as a podcast, click here.

You've heard the Wilhelm Scream before.

You probably just didn't know it had an actual name and history.

The Wilhelm Scream was recorded in a studio more than 70 years ago by voice actor Sheb Wooley, who's best known for his novelty song The Purple People Eater back in 1958. Wooley was asked to scream in a variety of ways. One of his screams was labeled "Man Being Eaten by an Alligator."

That seemed perfect to the sound engineers of a Gary Cooper Western flick called The Charge at Feather River (1953). When a character named Private Wilhelm was shot with an arrow, Wooley's scream was dubbed into the soundtrack. Hollywood's most famous shriek has thus been known as the Wilhelm Scream ever since.

The scream, which lasts less than two seconds, has now been used more than 400 times in feature films, as well as scores of TV shows. It's become a bit of an in-joke: Where will the Wilhelm Scream appear in this blockbuster?

Here's a three-minute sampler from various films, beginning with Private Wilhelm himself.

Warning: People usually scream when things are going seriously wrong. The sampler features all kinds of mayhem, including bites by ants the size of Buicks. But you'll also see clips from Aladdin and Toy Story, since the folks at Disney and Pixar are Wilhelm enthusiasts. All nine Star Wars films have found clever ways to incorporate the scream, as well as the producers of My Little Pony, The Secret Life of Pets, and The Simpsons.

People did plenty of screaming in Bible times, too. Some people even did it for a living.

They were professional wailers. Women in particular were hired to weep, moan, and wail during the days associated with a family burial.

In our own culture, one of the unofficial ways in which we assess a person's importance is by counting the number of people who show up at the funeral. In the time of Jesus, people paid special attention to tears and decibels. How loudly, and for how long, did people cry? Hired wailers helped communicate the depth of a family's anguish.

That's the background to the story in the Gospel of Mark where Jesus is urged to come help a young girl who's at death's door. By the time he arrives, it's too late. She's gone.

The wailers are already doing their thing. "When they came to the home of the synagogue ruler, Jesus saw a commotion, with people crying and wailing loudly. He went in and said to them, 'Why all this commotion and wailing? The child is not dead but asleep.' But they laughed at him" (Mark 5:38-40).

What Jesus does next is stunning and beautiful in its simplicity.

He takes her hand. "Little girl, I say to you, get up." Wake up, sweetheart.

And life rushes back into her fragile body.

How often have you wished that Jesus might have appeared at a particular bedside in your own life – where a grandparent or dad or mom or spouse or child or dear friend left this world? Why couldn't Jesus have been there to chase away the wailers and make everything right?

One day everything will be made right. "There will be no more death or mourning or crying or pain" (Revelation 21:4).

Until then, we wait. We wait for the day when Jesus will say to all those who have trusted him: Wake up! This is the first morning of your new life.

Today there may be wailing and screaming.

But as King David once proclaimed to God: "You turned my wailing into dancing, you removed my sackcloth and clothed me with joy" (Psalm 30:11).

May God grant us a foretaste of that joy even today.